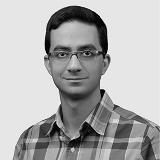 About
Alireza Makhzani is a Canada CIFAR AI Chair at the Vector Institute and an adjunct professor at the Department of Electrical and Computer Engineering at the University of Toronto.
Makhzani's research interests intersect with unsupervised learning and generative models. He has previously developed adversarial inference methods for learning generative models.
Relevant Publications
Severo, D., Townsend, J., Khisti, A., Makhzani, A., & Ullrich, K. (2021). Compressing Multisets with Large Alphabets.

Brekelmans, R., Nielsen, F., Makhzani, A., Galstyan, A., & Steeg, G. V. (2020). Likelihood ratio exponential families.

Huang, S., Makhzani, A., Cao, Y., & Grosse, R. (2020). Evaluating lossy compression rates of deep generative models. In International Conference on Machine Learning (pp. 4444-4454). PMLR.

Makhzani, A., & Frey, B. (2017). Pixelgan autoencoders.

Makhzani, A., Shlens, J., Jaitly, N., Goodfellow, I., & Frey, B. (2015). Adversarial autoencoders.
CIFAR is a registered charitable organization supported by the governments of Canada, Alberta and Quebec, as well as foundations, individuals, corporations and Canadian and international partner organizations.