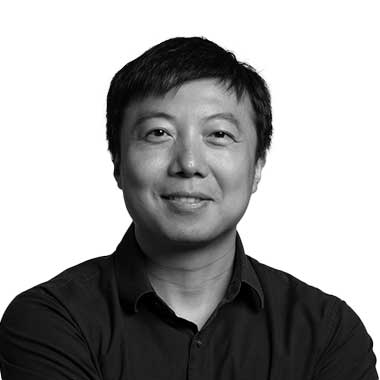 About
Bo Wang is a Canada CIFAR AI Chair at the Vector Institute and a professor at the Faculty of Medicine in the University of Toronto. He is a lead scientist of the artificial intelligence team for Peter Munk Cardiac Centre at University Health Network (UHN).
Wang's primary research areas are machine learning, computational biology, and computer vision. Through his long-term research goals, Wang aims to develop integrative and interpretable machine learning algorithms that can help clinicians with predictive models and decision support to tailor patients' care to their unique clinical and genomic traits.
Relevant Publications
Pairo-Castineira, E., Clohisey, S., Klaric, L., Bretherick, A. D., Rawlik, K., Pasko, D., … & Baillie, J. K. (2021). Genetic mechanisms of critical illness in Covid-19. Nature, 591(7848), 92-98.

Peng, X., Bai, Q., Xia, X., Huang, Z., Saenko, K., & Wang, B. (2019). Moment matching for multi-source domain adaptation. In Proceedings of the IEEE/CVF International Conference on Computer Vision (pp. 1406-1415).

Zitnik, M., Nguyen, F., Wang, B., Leskovec, J., Goldenberg, A., & Hoffman, M. M. (2019). Machine learning for integrating data in biology and medicine: Principles, practice, and opportunities. Information Fusion, 50, 71-91.

Wang, B., Zhu, J., Pierson, E., Ramazzotti, D., & Batzoglou, S. (2017). Visualization and analysis of single-cell RNA-seq data by kernel-based similarity learning. Nature methods, 14(4), 414-416.

Wang, B., Mezlini, A. M., Demir, F., Fiume, M., Tu, Z., Brudno, M., … & Goldenberg, A. (2014). Similarity network fusion for aggregating data types on a genomic scale. Nature methods, 11(3), 333-337.
CIFAR is a registered charitable organization supported by the governments of Canada, Alberta and Quebec, as well as foundations, individuals, corporations and Canadian and international partner organizations.