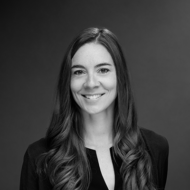 Appointment
CIFAR Azrieli Global Scholar 2023-2025
Brain, Mind & Consciousness
About
Catherine Duclos' research aims to elucidate the functional mechanisms of consciousness, and how neural oscillations and networks can be modulated to improve health outcomes. She records brain activity in altered states of consciousness (coma, disorders of consciousness, sleep, lucid dreaming, and anesthesia) using high-density electroencephalography combined with advanced computational tools directly in surgical and critical care units. Duclos uses anesthesia and other techniques to perturb the brain and alter consciousness in order to predict recovery potential and optimize recovery trajectories. Her program will ultimately lead to the development of novel tools that improve our understanding and modulation of consciousness.
Awards
Outstanding Science Award, Canadian Sleep and Circadian Network, 2018
Relevant Publications
Duclos, C., Maschke, C., Mahdid, Y., Nadin, D., Rokos, A., Arbour, C., Badawy, M., Létourneau, J., Owen, A. M., Plourde, G. & Blain-Moraes, S. (2022). Brain Responses to Propofol in Advance of Recovery from Coma and Disorders of Consciousness: A Preliminary Study. Am J Respir Crit Care Med, 205(2), 171-182. doi:10.1164/rccm.202105-1223OC
Duclos, C., Maschke, C., Mahdid, Y., Berkun, K., Castanheira, J. D. S., Tarnal, V., Picton, P., Vanini, G., Golmirzaie, G., Janke, E., Avidan, M. S., Kelz, M. B., Liuzzi, L., Brookes, M. J., Mashour, G. A. and Blain-Moraes, S. (2021). Differential classification of states of consciousness using envelope- and phase-based functional connectivity. Neuroimage, 118171. doi:10.1016/j.neuroimage.2021.118171
Duclos, C., Dumont, M., Arbour, C., Paquet, J., Blais, H., Menon, D. K., De Beaumont, L., Bernard, F. and Gosselin, N. (2017). Parallel recovery of consciousness and sleep in acute traumatic brain injury. Neurology, 88(3), 268-275. doi:10.1212/wnl.0000000000003508
CIFAR is a registered charitable organization supported by the governments of Canada, Alberta and Quebec, as well as foundations, individuals, corporations and Canadian and international partner organizations.