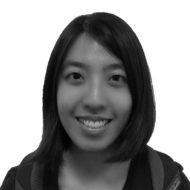 About
Composer turned machine learning researcher, Cheng-Zhi Anna Huang takes a human-centered approach to machine learning and creativity, with the goal of expanding the creative reach of both novices and experienced artists. Huang's research ranges from generative modeling, to designing creativity support tools, to studying human-AI co-creation through the AI Song Contest. 
Huang is interested in 1) learning from human feedback to calibrate generative models to how we experience the twists and turns in music, in order to steer these models to support storytelling, 2) designing artists-in-the-loop reinforcement learning algorithms to support artistic practice and push the boundary of art, 3) leveraging generative models to design new musical interactions and games that engage and uplevel novices in music making. 
To solve these problems, Huang envisions designing machine learning (ML) algorithms in tandem with human-computer interactions (HCI), where new user interfaces and environments enable creative workflows and interactions that are both "helpful for people and helpful for models". 
Huang is also interested in how we can design technology to better support creative practices from different cultural traditions, inspired by the expressiveness of pitch bends when playing the guzheng and the challenges of writing lyrics in a tonal language such as Cantonese. 
Awards
Graduate Research Fellowship, National Science Foundation (NSF), 2008 - 2011
Relevant Publications
Huang, C. Z. A., Koops, H. V., Newton-Rex, E., Dinculescu, M., & Cai, C. J. (2020). AI Song Contest: Human-AI co-creation in songwriting. ISMIR.

Huang, C. Z. A., Hawthorne, C., Roberts, A., Dinculescu, M., Wexler, J., Hong, L., & Howcroft, J. (2019). The Bach Doodle: Approachable music composition with machine learning at scale. ISMIR.

Huang, C. Z. A., Vaswani, A., Uszkoreit, J., Shazeer, N., Simon, I., Hawthorne, C., Dai, A. M., Hoffman, M. D., Dinculescu, M. & Eck, D. (2018). Music Transformer. ICLR.

Huang, C. Z. A., Cooijmans, T., Roberts, A., Courville, A., & Eck, D. (2017). Counterpoint by convolution. ISMIR.

Huang, C. Z. A., Duvenaud, D., Arnold, K. C., Partridge, B., Oberholtzer, J. W., & Gajos, K. Z. (2014). Active learning of intuitive controls for synthesizers using Gaussian processes. IUI.
CIFAR is a registered charitable organization supported by the governments of Canada, Alberta and Quebec, as well as foundations, individuals, corporations and Canadian and international partner organizations.