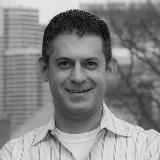 Appointment
Innovation, Equity, & The Future of Prosperity
About
Dan Breznitz is known worldwide as an expert on rapid-innovation-based industries and their globalization, as well as for his pioneering research on the distributional impact of innovation policies.
He is the Co-Director of the Innovation Policy Lab in Toronto, a centre for cutting-edge thinking, teaching and advising society about innovation broadly defined. In an earlier life he founded and served as a CEO of a small software company.
Awards
Inaugural Balsillie Prize for Public Policy, 2021
The Susan Strange Best Book in International Studies Award, The British International Studies Association, 2012
GTRC 75th Anniversary Innovation Award for Public Service, Leadership, and Policy, 2011
Georgia Tech Professor of Excellence – an Institute Wide Award for exemplary sustained educational and research achievements, 2011
Don K. Price for the best book in Science and Technology Politics, The American Political Science Association, 2008
Industry Study Fellow of the Sloan Foundation (one of five young North American scholars to be so selected), 2008
Relevant Publications
Breznitz, D. and A. Zehavi "The Neoliberal Targeted Social Investment State: The Case of Ethnic Minorities." Journal of Social Policy. Forthcoming (2018).

Breznitz, D., C. Forman and W. Wen. "The Role of Venture Capitalists in the Formation of New Technological Trajectories: Evidence from the Cloud." MIS Quarterly. Vol 42 (4) (2018): 1143-1169.

Breznitz, D. and A. Zehavi. "Distribution Sensitive Innovation Policies: Conceptualization and Empirical Examples." Research Policy, Vol 46 (1) (2017): 327–336.

Breznitz, D. and Darius Ornston. "The politics of partial success: Fostering innovation in innovation policy in an era of heightened public scrutin." Socio-Economic Review, Forthcoming (2017).

Breznitz, D. and M. Murphree. The Run of the Red Queen: Government, Innovation, Globalization, and Economic Growth in China. New Haven: Yale University Press (2011).
CIFAR is a registered charitable organization supported by the governments of Canada, Alberta and Quebec, as well as foundations, individuals, corporations and Canadian and international partner organizations.