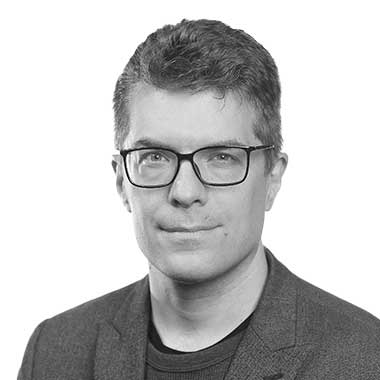 About
Frank Rudzicz is a Canada CIFAR AI Chair at the Vector Institute and an associate professor in the department of computer science at the University of Toronto. He is a scientist at the International Centre for Surgical Safety and Li Ka Shing Knowledge Institute of the St. Michael's Hospital where he is applying natural language processing and machine learning to various tasks in healthcare. Rudzicz is also the co-founder and president of WinterLight Labs and the director of AI at Surgical Safety Technologies.
Rudzicz's interests include speech, language, machine-learning, brain-computer interfaces, healthcare, and applying AI into practice.
Awards
Connaught Innovation Award, 2018
Ontario Early Researcher Award, 2016
Excellence in Applied Research Award, National Speech-Language & Audiology Canada, 2016
Relevant Publications
Khattak, F. K., Jeblee, S., Pou-Prom, C., Abdalla, M., Meaney, C., & Rudzicz, F. (2019). A survey of word embeddings for clinical text. Journal of Biomedical Informatics: X, 4, 100057.

Shen, J. H., & Rudzicz, F. (2017). Detecting anxiety through reddit. In Proceedings of the Fourth Workshop on Computational Linguistics and Clinical Psychology—From Linguistic Signal to Clinical Reality (pp. 58-65).

Fraser, K. C., Meltzer, J. A., & Rudzicz, F. (2016). Linguistic features identify Alzheimer's disease in narrative speech. Journal of Alzheimer's Disease, 49(2), 407-422.

Rudzicz, F., Namasivayam, A. K., & Wolff, T. (2012). The TORGO database of acoustic and articulatory speech from speakers with dysarthria. Language Resources and Evaluation, 46(4), 523-541.

Mengistu, K. T., & Rudzicz, F. (2011). Adapting acoustic and lexical models to dysarthric speech. In 2011 IEEE International Conference on Acoustics, Speech and Signal Processing (ICASSP) (pp. 4924-4927). IEEE.
CIFAR is a registered charitable organization supported by the governments of Canada, Alberta and Quebec, as well as foundations, individuals, corporations and Canadian and international partner organizations.