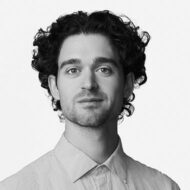 About
Gauthier Gidel is a Canada CIFAR AI Chair at Mila and an assistant professor at the Department of Computer Science and Operations Research (DIRO) at Université de Montréal.
Gidel's research lies at the intersection between learning, game theory and optimization. He aims to build a better understanding of adversarial formulations for machine learning (ML). He's interested in the fundamental reasons behind the great successes of adversarial formulations and at efficient training methods in such an adversarial context.
Awards
Borealis AI Graduate Fellowship, 2019
DIRO Excellence Grant, 2017 and 2018
Relevant Publications
Bose, A. J., Gidel, G., Berrard, H., Cianflone, A., Vincent, P., Lacoste-Julien, S., & Hamilton, W. L. (2020). Adversarial Example Games.

Czarnecki, W. M., Gidel, G., Tracey, B., Tuyls, K., Omidshafiei, S., Balduzzi, D., & Jaderberg, M. (2020). Real World Games Look Like Spinning Tops.

Gidel, G., Berard, H., Vignoud, G., Vincent, P., & Lacoste-Julien, S. (2019). A variational inequality perspective on generative adversarial networks.

Gidel, G., Hemmat, R. A., Pezeshki, M., Le Priol, R., Huang, G., Lacoste-Julien, S., & Mitliagkas, I. (2019). Negative momentum for improved game dynamics. In The 22nd International Conference on Artificial Intelligence and Statistics (pp. 1802-1811). PMLR.

Chavdarova, T., Gidel, G., Fleuret, F., & Lacoste-Julien, S. (2019). Reducing noise in gan training with variance reduced extragradient. In Advances in Neural Information Processing Systems (pp. 393-403).
CIFAR is a registered charitable organization supported by the governments of Canada, Alberta and Quebec, as well as foundations, individuals, corporations and Canadian and international partner organizations.