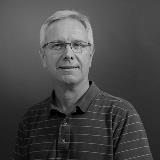 Appointment
Fungal Kingdom: Threats & Opportunities
About
James Kronstad is a microbiologist and immunologist who is interested in several aspects of fungal biology including pathogenesis, morphogenesis and recognition events that occur during mating and upon infection of the host.
His current research efforts focus on fungi that threaten human health either as plant pathogens that challenge crop production or as the direct agents of infectious diseases.  His research group investigates nutrient sensing mechanisms that support proliferation of the maize pathogen Ustilago maydis in host tissue and works to identify mechanisms of pathogenesis for the AIDS-associated pathogen Cryptococcus neoformans.
Awards
Burroughs Wellcome Fund Scholar Award in Molecular Pathogenic Mycology
Fellow, American Academy of Microbiology, American Society for Microbiology
Fellow, American Association for the Advancement of Science
Relevant Publications
Caza M, Hu G, Neilson ED, Cho M, Jung WH, Kronstad JK. 2018. The vacuolar sorting protein Vps45 links iron uptake, mitochondrial function and virulence in the pathogenic fungus Cryptococcus neoformans. PLoS Pathogens. 14(8):e1007220.

Attarian R, Hu G, Sánchez-León E, Caza M, Croll D, Do E, Bach H, Missall T, Lodge J, Jung WH, Kronstad, JW. 2018. The monothiol glutaredoxin Grx4 regulates iron homeostasis and virulence in Cryptococcus neoformans. mBio. 9(6). Pii: e02377-18.

Kretschmer M, Lambie S, Croll D, Kronstad JW. 2018. Acetate provokes mitochondrial stress and cell death in Ustilago maydis. Mol Microbiol. 107(4):488-507.

Mayer FL, Kronstad JW. 2017. Disarming Fungal Pathogens: Bacillus safensis Inhibits Virulence Factor Production and Biofilm Formation by Cryptococcus neoformans and Candida albicans. mBio. 8(5). Pii: e01537-17.

Kretschmer, M., Croll, D. and Kronstad, JW. 2016. Maize susceptibility to Ustilago maydis is influenced by genetic and chemical perturbation of floral regulation and carbohydrate allocation. Mol. Plant Pathol. 18(9):1222-1237.
CIFAR is a registered charitable organization supported by the governments of Canada, Alberta and Quebec, as well as foundations, individuals, corporations and Canadian and international partner organizations.