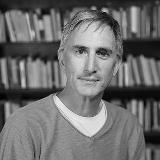 Appointment
Earth 4D: Subsurface Science & Exploration
About
Jan Amend is a professor of biological sciences and Earth sciences at the University of Southern California.  After receiving his Ph.D. at UC Berkeley and short research stints in Palermo (Italy) and Seattle, he joined the faculty of Washington University in St. Louis, focusing his research on marine hydrothermal systems and the diverse microorganisms in these extreme environments.  In 2011, he returned to California, shifting his research interests to studying life in the subsurface.  He was the Principal Investigator of the NASA-funded Astrobiology Institute called Life Underground from 2013 to 2018 that focused on microbial activity in the continental deep subsurface.  He is also the Director of a long-term science and technology center (C-DEBI) that investigates the microbiology of the sediments and rocks below the ocean floor.  These represent two of the largest and least-studied ecosystems on Earth that usually require complex drilling/coring operations.  What we learn about microbial life underground on Earth may provide invaluable information about the emergence of life nearly 4 billion years ago, the co-evolution of the Earth and its inhabitants, and putative life on other planetary bodies in our solar system and beyond.
Awards
NSF-CAREER Award, 2005 - 2010
Fellow of the Hanse Wissenschaftskolleg (Institute for Advanced Study) in Germany, 2007 - 2008
NSF-NATO Postdoctoral Fellowship, 1995 - 1996
Relevant Publications
Amend, J.P. & LaRowe, D.E. (2019). Minireview: demystifying microbial reaction energetics. Environmental Microbiology, 21(10), 3539-3547.

Zinke, L.A., Kiel Reese, B., McManus, J., Wheat, C.G., Orcutt, B.N., & Amend, J.P. (2018). Sediment microbial communities influenced by cool hydrothermal fluid migration. Frontiers in Microbiology, 9(1249). doi: 10.3389/fmicb.2018.01249.

Bradley, J.A., Amend, J.P., & LaRowe, D.E. (2018), Necromass as a limited source of energy for microorganisms in marine sediments. JGR Biogeosciences, 123(2), 577-590.

Momper, L.M., Jungbluth, S.P., Lee, M.D., & Amend, J.P. (2017). Energy and carbon metabolisms in a deep terrestrial subsurface fluid microbial community. International Society for Microbial Ecology Journal, 11, 2319-2333. DOI: 10.1038/ismej.2017.94.

Rowe, A., Yoshimura, M., LaRowe, D.E., Bird, L., Amend, J.P., et al. (2017), In situ electrochemical enrichment and isolation of a magnetite-reducing bacterium from a high pH serpentinizing spring. Environmental Microbiology, 19(6), 2272-2285. DOI: 10.1111/1462-2920.13723.
CIFAR is a registered charitable organization supported by the governments of Canada, Alberta and Quebec, as well as foundations, individuals, corporations and Canadian and international partner organizations.