In support of the next generation of science leaders, CIFAR welcomes new scholars chosen for their outstanding research and leadership
Eighteen early-career researchers have been named CIFAR Azrieli Global Scholars for 2022-2024. The announcement of this year's cohort takes place during a milestone year, as CIFAR celebrates its 40th anniversary.
In commemoration of 40 years of the organization's exploration of the most pressing questions facing science and humanity, CIFAR is celebrating not only its rich history but also its future impact and how it will play a pivotal role in supporting the next generation of researchers.
The CIFAR Azrieli Global Scholars program is part of a range of next-generation initiatives at CIFAR that aims to boost the potential of early-career researchers pursuing high-risk, high-reward ideas.
"The program provides an unparalleled opportunity to explore truly interdisciplinary topics alongside some of the leading researchers in the world in search of answers to some of the toughest questions," says Rachel Parker, Senior Director, Research.
Selected from more than 200 eligible applications from 32 countries, the 18 selected scholars reside at institutions in six countries: Canada, Chile, India, South Africa, the United Kingdom, and the United States.
The CIFAR Azrieli Global Scholars is a unique program that provides $100,000 in unrestricted research support, in addition to mentorship, global networking, and professional skills development.
For two years, scholars join one of CIFAR's 12 research programs where they have the opportunity to collaborate with CIFAR fellows. This year's cohort will be contributing to the Bio-inspired Solar Energy, Child & Brain Development, Gravity & the Extreme Universe, Learning in Machines & Brains, Quantum Information Science, and Quantum Materials programs. Once their term ends, many scholars continue to contribute to the CIFAR community, joining as fellows, Canada CIFAR AI Chairs, or workshop participants.
"I would like to congratulate and welcome our seventh cohort of CIFAR Azrieli Global Scholars. They are amongst some of the most promising young researchers in the world," says Dr. Alan Bernstein, O.C., President and CEO of CIFAR.
"Humanity faces many complex and pressing challenges, from income inequality to climate change. We need creative and talented scholars and scientists, especially the next generation of investigators, to contribute to the global effort to address these challenges and exciting science questions. It is of utmost importance to provide opportunity for this next generation of innovative thinkers," adds Dr. Bernstein. "That is why programs like the CIFAR Azrieli Global Scholars program are so important for both advancing science and enabling positive change in the world."
Meet the 2022-2024 CIFAR Azrieli Global Scholars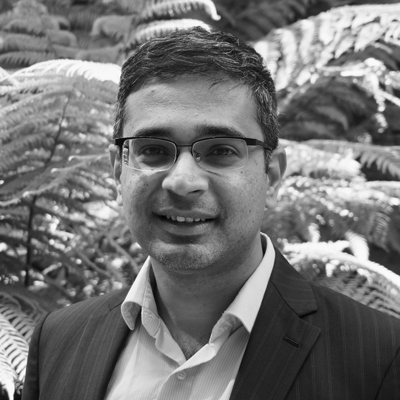 Quantum Information Science
(University of California, Berkeley)
Ashok Ajoy and his research team are interested in harnessing the power of quantum technologies to address outstanding real-world challenges in the chemical sciences. A particular focus is the innovation of "quantum enhanced" methods of nuclear magnetic resonance (NMR) to study complex systems.
Gravity & the Extreme Universe
(New York University)
Yacine Ali-Haïmoud's research aims to understand the nature of dark matter, which permeates the Universe, and remains an unsolved mystery. He seeks out hints about what kind of new particle dark matter might be by studying imprints it may leave in the cosmic microwave background.
Quantum Materials
(University of California, Berkeley)
Zakaria Al Balushi focuses on electronic materials synthesis of thin films (compound semiconductor heterostructures, quantum materials, etc.) and nanostructures (2D materials, nanowires, quantum dots, etc.) using a variety of chemical vapour deposition (CVD) techniques.
Bio-inspired Solar Energy
(University of Chicago)
Chibueze Amanchukwu's work involves re-envisioning CO2 – instead of fossil fuels – as a resource for a new chemical industry. His research group combines undesired CO2 as the carbon source, H2O as the proton source, and electrons from renewable electricity as the energy source to make desired products.
Child & Brain Development
(New York University)
Natalie Hiromi Brito is a developmental psychologist with training in neurobehavioral assessments, parent-child interactions, and electroencephalography (EEG). Her work broadly focuses on how early social and cultural contexts shape the trajectory of neurocognitive development.
Learning in Machines & Brains
(Georgia Institute of Technology)
Eva Dyer's research combines machine learning and neuroscience to understand the brain, its function, and how neural circuits are shaped by disease. Her lab, the Neural Data Science (NerDS) Lab, develops new tools and frameworks for interpreting complex neuroscience datasets and building machine intelligence architectures inspired by the brain.
Quantum Materials
(University of California, San Diego)
Alex Frañó is a condensed matter experimentalist whose research intersects fundamental materials science, neuromorphic computing, and mesoscopic self-assembly phenomena. His research group specifically looks at strongly correlated electron systems, also known as quantum materials because of the baffling properties of the electrons in these materials, and various forms of x-ray scattering tools to probe them.
Bio-inspired Solar Energy
(Massachusetts Institute of Technology)
Ariel Furst's research focuses on integrating the tools of chemical and biological engineering with electrochemistry. Furst's lab develops inexpensive, deployable technologies to improve human and environmental health, while training and educating the next generation of scientific leaders.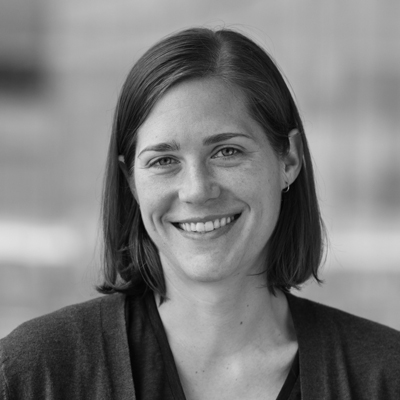 Child & Brain Development
(Vanderbilt University)
Amanda Lea uses anthropological and genomic approaches to study early life effects on molecular processes and health in international populations experiencing rapid sociocultural change. She complements this field-based work with lab-based experiments to study how early life effects "get under the skin" to impact cellular function.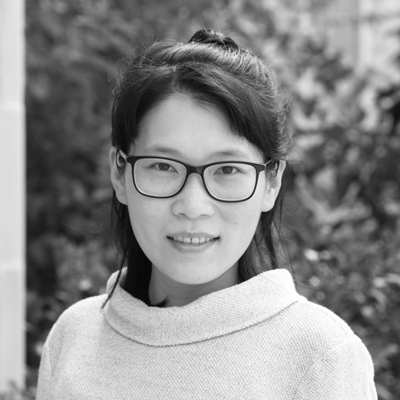 Quantum Materials
(Boston College)
Qiong Ma's research is to discover and understand complex materials for emergent functions. By gluing together individual constituents of materials and turning on the interactions between them, materials exhibit collective behaviours that cannot be expected from the microscopic constituents, giving rise to emergent functions. Ma's lab aims to understand and utilize those emergent functions for new technology.
Gravity & the Extreme Universe
(Perimeter Institute for Theoretical Physics & North Carolina State University)
Katherine Mack's research focus is in cosmology: the study of the history, evolution, composition, and future of the cosmos. Rather than pursuing theory building or data-gathering, she works in phenomenology, which aims to make connections between a physical theory and its observational or theoretical implications.
Bio-inspired Solar Energy
(University of British Columbia)
Eva Nichols' research interests center around the development and understanding of catalysts for the electrochemical reduction of oxidized carbon into valuable products. Her research group works to improve catalyst activity and selectivity using lessons from biology by applying general design principles from CO2-fixing enzymes to synthetic molecular and materials-based systems.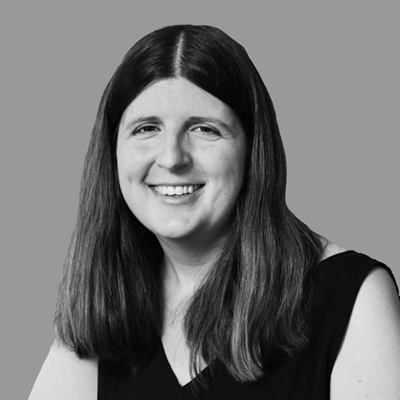 Learning in Machines & Brains
(Cornell Tech and Technion - IIT)
Emma Pierson uses AI to try to create a more equitable world. AI gives us a superhuman ability to gaze into complex new datasets; we can use this ability to increase social equity by carefully choosing where we look and prioritizing the people we've previously ignored.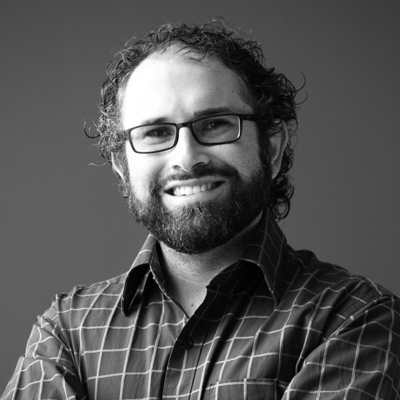 Learning in Machines & Brains
(University of the Witwatersrand)
Benjamin Rosman's research asks how the knowledge gained from robots and other artificial agents solving one task can be reused in the next, by drawing insight from humans' ability to decompose complex problems into reusable pieces.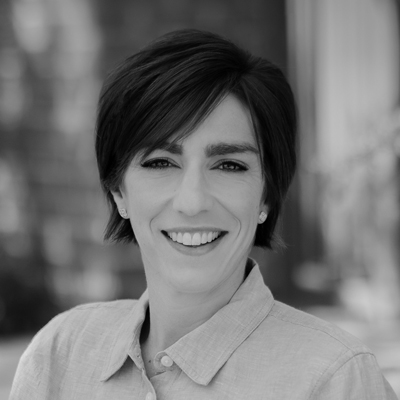 Child & Brain Development
(University of California, San Francisco and University of North Carolina, Chapel Hill)
Danielle Roubinov is interested in how experiences of stress affect children's bodies and minds during sensitive periods in the first several years of life. She studies how childhood adversity can affect early biological and behavioural mechanisms that increase children's risk for developing poor psychological health, as well as different protective factors that promote resilience.
Quantum Information Science
(University of Bristol)
Paul Skrzypczyk's research focuses on the full spectrum of fundamentally new and extraordinary ways in which quantum entanglement allows us to process information and what this, in turn, teaches us about the very fabric of nature.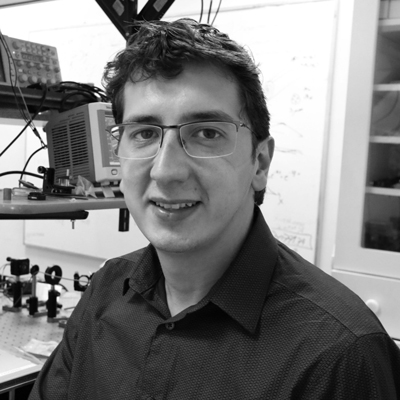 Quantum Information Science
(Universidad de Concepción)
Pablo Solano is interested in studying how matter interacts with light. Atoms are the building blocks of everything around us, and the key to unlocking and harvesting the properties of the quantum world. Solano's research focuses on the physical effects and possible applications of interconnecting atoms at a distance. Coincidently, such platforms also interconnect experimental and theoretical aspects of atomic physics, quantum optics, and quantum information sciences.
Gravity & the Extreme Universe
(Tata Institute of Fundamental Research & National Centre for Radio Astrophysics)
Shriharsh Tendulkar studies astrophysical transients — extremely violent events such as the mysterious fast radio bursts (FRBs) and other explosions in the Universe that last for thousandths of a second, yet release more energy than the Sun does in a thousand years. These bursts are our laboratories to study how matter, light, and magnetic fields behave in extreme environments and serve as probes to study the structure of the Universe.
CIFAR is a registered charitable organization supported by the governments of Canada, Alberta and Quebec, as well as foundations, individuals, corporations and Canadian and international partner organizations.