The Board of Directors is responsible for the overall governance of the Institute, and is composed of distinguished individuals drawn from the Canadian business, research and professional communities.
William Young (Chair)
Mr. Young currently serves as Chair of Intact Financial, Chair of the Board of SNC Lavalin, and Chair of the Board at CIFAR.
He began his career as a professional engineer with Imperial Oil before moving into management consulting as a partner in Bain & Company's European practice from 1981-1989. He was a founding partner of the Westbourne Management Group, a business focused on turnaround management opportunities. From 1996-2018, Mr. Young was partner of Monitor Clipper Partners, which he co-founded, a mid-market private equity firm with over $2 billion invested in 45 portfolio companies in North America and Western Europe.
Mr. Young was a member of Queen's University's Board of Trustees from 1996-2012 and is now Chair Emeritus. He has an MBA from the Harvard Business School and a Bachelor of Science in Chemical Engineering from Queen's University.
Barbara G. Stymiest (Immediate Past Chair)
Corporate Director
Ms. Barbara Stymiest, a corporate director, is a former member of the Group Executive for the Royal Bank of Canada, a former CEO of TMX Group Inc., Executive Vice-President and CFO at BMO Capital Markets and Partner of Ernst & Young LLP. She currently serves on the boards of Blackberry Limited, George Weston Limited, President's Choice Bank and Sun Life Financial Inc.Ms. Stymiest also contributes to non-profit organizations as Vice-Chair of the Board of trustees of University Health Network and Vice-Chair of AGE-WELL, an organization dedicated to providing technology to ageing Canadians. She also serves as a director of CIFAR, an organization which convenes world leading scientists to address the most important questions facing science and humanity, and as a member of the Advisory Board of the Ivey Institute for Leadership.
Ms. Stymiest obtained her H.B.A. from the Richard Ivey School of Business at Western University. She is a Fellow Chartered Professional Accountant and received the 2011 award of Outstanding Merit from the Council of CPA Ontario. She also received honorary degrees from Western University, University of New Brunswick, University of Guelph and the Canadian University of Dubai.
Anne McLellan (Vice-Chair)
Bennett Jones LLP
The Honourable A. Anne McLellan, P.C., O.C., A.O.E. served four terms as the Liberal Member of Parliament for Edmonton Centre from October 25, 1993 – January 23, 2006. She served as Deputy Prime Minister of Canada and as the first Minister of Public Safety and Emergency Preparedness in the government of the Rt. Hon. Paul Martin (December 2003 – January 2006). Ms. McLellan served as Minister of Health (January 2002 – December 2003), Minister of Justice and Attorney General of Canada (June 1997 – January 2002) and Minister of Natural Resources (November 1993 – June 1997).
Ms. McLellan joined Bennett Jones in its Edmonton office July 4, 2006. She provides strategic advice to the firm and its clients.
Ms. McLellan serves on the Board of Directors of Cameco, Summit Industrial Income REIT, and Invest Alberta Corporation. Among her many community commitments she is Chair of the Boards of Pearson College UWC, TELUS Edmonton Community Board and the Institute for Research for Public Policy and serves on the Board of CIFAR.
In May 2015 Ms. McLellan became Dalhousie University's seventh chancellor, a position she held until May 31, 2020.
On May 12, 2006 Ms. McLellan was appointed Distinguished Scholar in Residence at the University of Alberta in the Alberta Institute for American Studies, a position she held until her retirement from the University of Alberta in June 2013. Ms. McLellan was awarded honorary doctorate of law degrees by both the University of Alberta (in 2007) and the University of Cape Breton (in 2009).
She holds a Bachelor of Arts and a Law degree from Dalhousie University and a Master of Laws degree from King's College, University of London.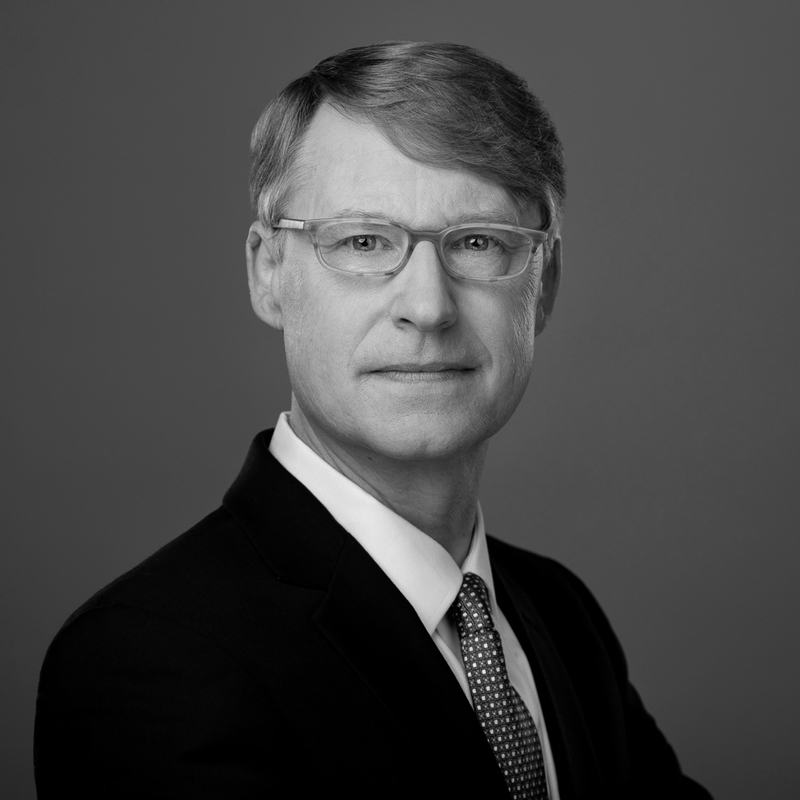 Scott B. Bonham


Intentional Capital



Mr. Bonham is a corporate director and the Co-Founder of Intentional Capital, a privately held real estate investment management company that manages properties serving Canadian entrepreneurs and start-up companies. He also co-founded GGV Capital, an expansion stage venture capital firm with investments in the U.S. and China, where he served as a Partner (2000-2011), and as a Venture Partner (2011-2015).
Prior to co-founding GGV in 2000, Mr. Bonham served as Vice President of the Capital Group Companies, where he managed technology investments across several mutual funds (1996-2000). Mr. Bonham previously served in various marketing roles at Silicon Graphics (1992-1996), as a manufacturing and information systems strategy consultant at Booz, Allen & Hamilton (1989-1992) and systems engineer and maintenance foreman at General Motors of Canada.
Mr. Bonham has previously served on a number of private and public company boards and audit committees. He is currently a board member of Magna International Inc., Loblaw Companies Limited, Scotiabank and DenmarkBridge, a public private initiative that similarly connects Danish companies with Silicon Valley. Mr. Bonham has a B.Sc. in electrical engineering (Queen's) and an MBA (Harvard).
Anthony R.M. Graham


Sumarria Inc.
Anthony Graham is President and CEO of Sumarria Inc. and a Director of his family-owned company, Graymont Limited and its affiliated company Grupo Calidra S.A de C.V.. Mr. Graham is also a Director of several other Canadian corporations including Bombardier Inc. and Power Corporation of Canada as well as a number of private companies.
In addition to being a Director of CIFAR, Mr. Graham is also Chairman of the Ontario Arts Foundation, the Shaw Festival Foundation and Vice Chairman of the Council of Business and the Arts in Canada. He is also a Trustee of the Art Gallery of Ontario and Director of Luminato.
In 1998 he was awarded with the Government of Ontario Volunteer Service Award. In June 2007, he was awarded a Honourary Doctorate of Laws Degree from Brock University and the Queen Elizabeth II Diamond Jubilee Medal.
Jordan Jacobs
Radical Ventures
Jordan Jacobs is Co-Founder, CEO and Managing Partner of Radical Ventures, a venture capital firm focused on investing in world-leading companies developing and applying deeply disruptive tech, with a particular focus on Artificial Intelligence. In May 2019 Radical launched a US $325 Million fund focused primarily on Series A investments.
Jordan previously co-founded Layer 6 AI and was co-CEO prior to its acquisition in January 2018 by TD Bank Group, where he joined as Chief AI Officer (Business & Strategy). Jordan is also a founder of the Vector Institute, a concept he devised and initiated with Layer 6 co-founder Tomi Poutanen and Professors Geoffrey Hinton and Richard Zemel.
Jordan previously co-founded Milq, a cultural content discovery platform that was an early adopter of using machine learning for personalization. Jordan also founded SpyBox Media, through which he developed and partnered with Elton John's Rocket Pictures to executive produce the TV series Spectacle. Hosted by Elvis Costello, the Emmy-nominated, NY Times Top 10 TV series features guests including Bono and The Edge of U2, Bruce Springsteen, Renée Fleming, Lou Reed, Diana Krall and Herbie Hancock.
Jordan spent 15 years as a tech and media lawyer, and received his JD from Osgoode Hall Law School in Toronto, where he was admitted at age 19.
Chonnettia Jones
President and Executive Director, Addgene
Dr. Chonnettia Jones is President and Executive Director at Addgene, a non-profit biorepository dedicated to advancing discovery and innovation by making science more open and accessible.
Dr. Jones brings more than 20 years of experience enabling world-class research and innovation in the U.S., United Kingdom/Europe and Canada, as well as inclusive thought leadership.
At the Janelia Research Campus of the Howard Hughes Medical Institute, she managed a multi-million dollar international science program that brought together scientists and technologists to develop research tools for enabling transformative scientific discoveries. As a member of the executive team at the Wellcome Trust, Dr. Jones provided strategic leadership over a multi-billion dollar global research portfolio across the sciences, humanities, and innovation. At the Michael Smith Health Research BC, Dr. Jones directed the foundation's research portfolio, guiding the foundation's strategy, funding programs and strategic partnerships to maximize the impact of British Columbia's investment in health research.
Dr. Jones serves on a number of international advisory boards on scientific publishing, open science, research assessment and anti-racism in research. Dr. Jones has spoken internationally on issues central to research, including conceptualizations of research excellence and systemic inequities in research systems. Dr. Jones is a founding partner of the Research on Research Institute, an international consortium of funders, academics and technologists collaborating to make research systems more effective, equitable, diverse and inclusive.
Dr. Jones holds a PhD in developmental biology from Emory University and a bachelor of science degree in microbiology from The Ohio State University.
Jacqueline Koerner (Vice-Chair)
Fellow, Morris J. Wosk Centre for Dialogue, Simon Fraser University
Dr. Koerner has an extensive background in the non-profit sector and in philanthropy, both professional and voluntary, public and private. She brings evidence-backed innovative thinking and best practices to public benefit social enterprises and charities.Dr. Koerner is a founder, and current Co-Chair, of Ecotrust Canada, a Vancouver-based enterprising charity that works with rural, remote, and Indigenous communities toward building an economy that provides for healthy and resilient natural ecosystems, prosperous and meaningful livelihoods, vibrant cultures, and inclusive societies.Dr. Koerner completed her doctoral studies in the Department of Geography at the University of British Columbia. Her research was carried out in Bangladesh with the world's largest and top ranked, non-profit organization, BRAC. She investigated its integrated charitable and social enterprise approach to poverty alleviation, framed in theories of resilience and place in a globalized economy.Dr. Koerner was employed by both The Vancouver Foundation (Vancouver, BC) as a Program Director, and Calmeadow Foundation (Toronto, ON) as a Project Director, Micro-enterprise. In addition, she has worked as an independent consultant on micro-enterprise projects in Canada, in the USA, and in various countries in Africa and in South America.
Dr. Koerner is a Director of Foundations for Social Change (Vancouver, BC) and CIFAR (Toronto, ON). She served as a Director and Vice-Chair of Ecotrust (Portland, OR), 1994-2005, and as a founding Advisory Committee member of UBC's Museum of Anthropology, 2007-2014. Jacqueline earned her M.A. in International Affairs from the Norman Paterson School of International Affairs, Carleton University (Ottawa, ON) and a BA Honours in Geography from Queen's University. She is a wife, mother, daughter, sister, aunt, friend, and colleague who can nearly always be found drinking coffee, in her vegetable garden, reading, or hiking.
Stephen D. Lister
Private Debt Partners Inc.
Stephen Lister is a private financier and Chairman of Private Debt Partners Inc., a company he co-founded in early 2020 as a provider of senior debt financing to Canadian mid-market companies from Funds managed on behalf of institutional and individual investors.
Mr. Lister is also Co-Founder of Imperial Capital, one of Canada's most successful private equity buy-out firms. He was Managing Partner of the firm from inception in 1989 to 2019, when he stepped back from its daily activities. He is a member of Imperial's Investment Advisory Committee for its Funds. Mr. Lister has been a director and/or trustee of many private and public companies including: Stantec, Inc., E.D. Smith & Sons Ltd., Associated Freezers Income Trust, Lise Watier Cosmetics, and YPTel Corp.
At Imperial, Mr. Lister co-led the establishment of Acquisition Funds I through VII, and led the acquisition and stewardship of many portfolio companies in a variety of industries in both Canada and the United States. He assisted the management teams with the strategic direction of these businesses, as well as the follow-on acquisitions and related financings. Mr. Lister played a key role in the growth of each of these companies, including their public listings on major Canadian and U.S. stock exchanges via initial public offerings or mergers.
From 1987 to 1989, Mr Lister was President of Startups Inc., a venture capital firm he founded to provide equity financing and consulting assistance to high growth early stage companies. From 1985 to 1987, Mr. Lister was a Management Consultant with the Financial & General Management Services Groupe of Touche Ross & Partners where he provided strategic planning, financial and marketing consulting services to companies in North America and internationally. From 1982 to 1984 he was an Economist with the House of Commons, Government of Canada, where he wrote economic policy papers and research reports for Members of Parliament.
Mr. Lister is a member of the following clubs and organizations: Young President's Organization (YPO); Chief Executives Organization (CEO); The Toronto Club; The Ticker Club (Past President); Grey Oaks Club (Florida); Goodwood Golf Club (Toronto); Oviinbyrd Golf Club (Muskoka); Lake Joseph Club (Muskoka); and the Eden Club (Scotland). He is a Director of: CIFAR; the Ivey Business School Advisory Board; the Royal Conservatory of Music; and is a member of the Investment Committee for the Pension & Endowment Funds of Victoria University at the University of Toronto. He was a past Director of the Michael Garron Hospital Foundation.
Mr. Lister obtained an MBA from the Ivey Business School at the University of Western Ontario in 1985 and an Honours Bachelor of Arts degree in Economics from the University of Toronto in 1982. He grew up in Ottawa where he attended Lisgar Collegiate Institute.
Mr. Lister is married to Dr. Margaret ("Molly") Rundle, a family physician, and they have two sons. He plays amateur golf and has competed in two Canadian Mid Amateur Championships. He is an avid reader and collects biographies as well as Canadian art. He is a Level II ski instructor, ski races, plays the tenor saxophone, and is a fitness enthusiast.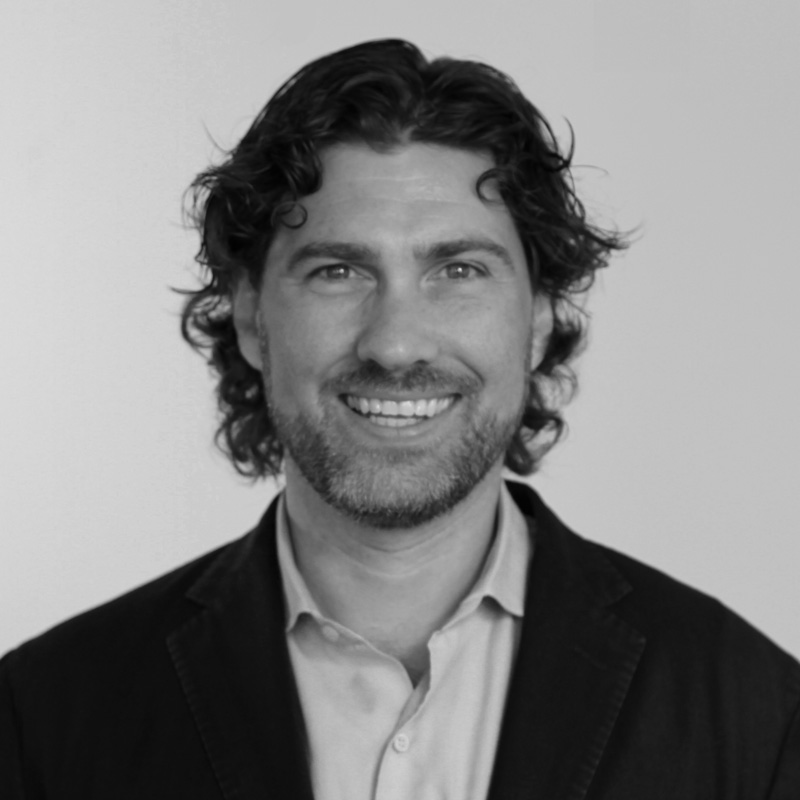 Jason McLean
McLean Group

Jason McLean is President and Chief Executive Officer of the McLean Group, a real estate development and investment firm with operating businesses in film and television, telecommunications, construction, and aviation. As CEO, Jason leads McLean Group's businesses, overseeing strategic goals, capital decisions, and all major transactions in each of McLean Group's operating and investment businesses, as well as coordinating dialogue between McLean Group ownership and company management. Jason is particularly committed to supporting and empowering individual business leaders across the McLean Group portfolio and over the last decade, he has focused on ensuring that the businesses have the right capital structure and financing to achieve their goals. More recently, he led two achievements for the companies: Blackcomb Helicopters becoming fully carbon neutral and Vancouver Film Studios achieving B-Corp certification – both world firsts for their industries.

Prior to joining McLean Group, Jason worked in the Office of the Prime Minister of Canada as Special Assistant, leading advance teams for international and domestic summits which included G8 consultations in Africa, APEC and NATO; meetings in China and Europe; and major trade missions to Germany and the United States. A lawyer by profession, Jason graduated from UBC Law School in 1999 and was called to the Bar of Bar of British Columbia in 2000 after articling with Stikeman Elliot in Vancouver. He is a certified member of the Institute of Corporate Directors, and a graduate of Harvard Business School's Owner President Management Program.

Jason gives his time to multiple boards and community organizations. He served as Director and Chair of the Board of the Vancouver Foundation, Canada's largest community foundation, and remains a member of their investment committee. He is a Governor (past Chair) of the Vancouver Board of Trade. Additionally, he is a past member of the Vancouver Police Board where he chaired the Finance Committee, and past Chair of the UBC Board of Governors where he chaired the Governance Committee.

Jason is an enthusiastic outdoorsman whose love for mountaineering expeditions (Mt. McKinley, Nepal, Tibet, and Alaska) has given way to skiing, hiking, and boating with his wife, A.J. McLean, and their daughters, Lucy and Frances.

Patricia Meredith
Meredith Consulting

A former senior banking executive and strategy advisor, Patricia Meredith is a global thought leader, an award-winning author, and a consultant in the emerging field of strategic governance. She is best known for her role as Chair of Canada's Task Force for the Payment System Review, bringing together government, community, and industry leaders to transform the payments system in under two years.
Pat Meredith is a Director of many public, private and not-for-profit organizations.  She was Executive Vice-President and Chief Strategy Officer of a major financial institution and Senior Strategy Advisor to financial services and technology companies for a global strategy consultancy.
From 2010 to 2012, Pat was the Chair of the Task Force for the Payments Review. The Task Force – which applied a catalytic governance process – delivered a community supported action plan that enabled government and industry to quickly act on all four of the recommendations. With her Catalytic Governance co-authors, Steven Rosell and Ged Davis, she is working to create a community of leaders developing better approaches to governing in the information age.
Pat has written three books on strategy and governance: Stumbling Giants: Transforming Canada's Banks for the Information Age (2017), which won the Donner Prize for best public policy book of the year; Catalytic Governance: Leading Change in the Information Age; and Better Boardrooms: Repairing Corporate Governance for the 21st Century (2020).
Dr. Meredith has a PhD in Business Strategy, an MBA in Management Information Systems, and a Bachelor of Mathematics. She is a Fellow of the Institute of Chartered Professional Accountants of Ontario, the David and Sharon Johnston Centre for Corporate Governance Innovation at the Rotman School of Management at the University of Toronto, and the Centre for International Governance Innovation. She teaches Strategy, Uncertainty and Governance to MBAs and executives. Patricia is Chair of the Audit and Finance Committee at CIFAR.
Marie-Lucie Morin
PC, CM
Marie-Lucie Morin was Executive Director at the World Bank from 2010 to 2013 representing Canada, Ireland and the Caribbean. Previously, Morin pursued a 30-year career in the Federal Public Service. She was appointed National Security Advisor to the Prime Minister and Associate Secretary to the Cabinet in 2008, having served as Deputy Minister for International Trade (2006-2008) and Associate Deputy Minister of Foreign Affairs (2003-2006). 
Earlier in her career with the Department of Foreign Affairs and International Trade, Morin completed assignments in San Francisco (1981-1984) Jakarta (1984-1986), London (1986-1990) and Moscow (1994-1997). In Ottawa, Morin was Director for Export Financing and International Financial Institutions (1990-1993).
In 1997, she was appointed Ambassador to Norway with accreditation to Iceland. Morin was advisor for the Canada Transport Act Review which tabled its report to Parliament in 2016. 
Morin was named Chevalier de la Légion d'honneur in 2012, was sworn into the Queen's Privy Council in 2015 and became a member of the Order of Canada in 2016. Morin serves on corporate and not-for-profit boards; she is a member of the National Security and Intelligence Review Agency (NSIRA).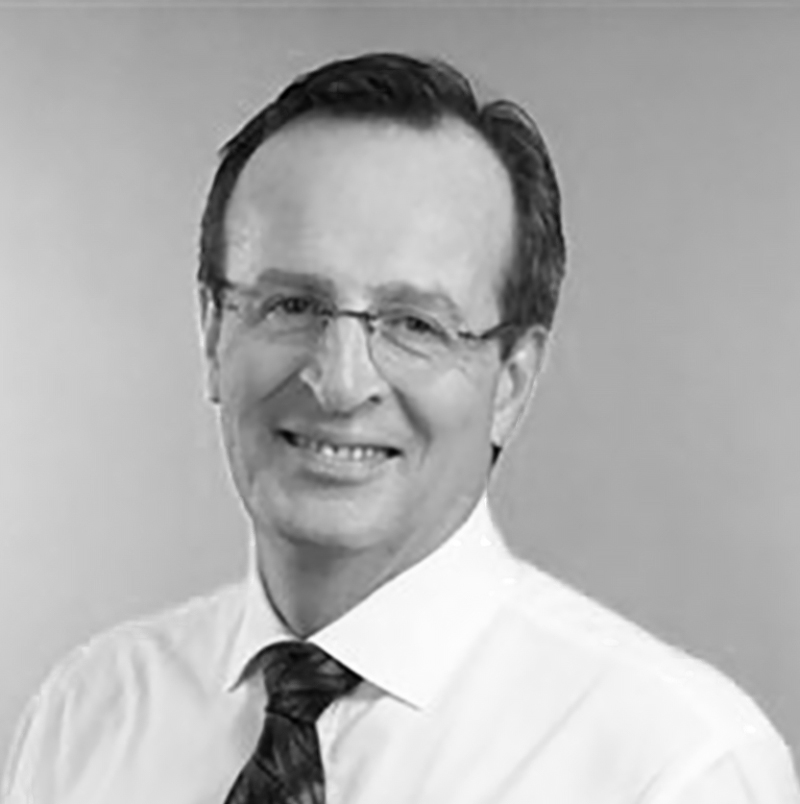 Gilles G. Ouellette
BMO Global Asset Management
Throughout his impressive 40-year career at BMO Financial Group, Gilles has led the significant expansion of BMO's wealth business and built its reputation for excellence, customer centricity, and innovation. As Chairman of BMO Global Asset Management since August 2019, he leads the 10 boards in place across BMO's asset management business, which offers investment products and solutions to institutional, retail, and high-net-worth investors from more than 20 offices around the world.
Gilles entered the investment industry in 1979 after teaching investment management at the University of Western Ontario and owning a small business. He built a successful career as an Investment Executive at Burns Fry Limited and then assumed progressively senior roles leading to his appointment as Executive Vice-President in 1993. Following the 1994 merger of Nesbitt Thomson and Burns Fry, Gilles assumed increasing responsibilities within BMO's wealth management business. In 2001, he was appointed Group Head, Wealth Management.
In 2015, Gilles was appointed Group Head, BMO Asset Management, and Vice-Chair, International, where he defined strategic goals to maximize customer and shareholder value for the bank and ensured the appropriate governance and risk management frameworks were well embedded to mitigate risk.
Gilles has also served on several influential boards in the financial industry and in his community, including CIFAR and the C.D. Howe Institute. He currently serves on the advisory board of the Richard Ivey School of Business and is a Director Emeritus of the Art Gallery of Ontario Board of Trustees.
Gilles holds an undergraduate degree and a Master of Business Administration from the University of Western Ontario.
Lawrence Pentland
Corporate Director
Mr. Pentland is the former President of Dell Canada and Latin America where he had full profit and loss (P&L) responsibility spanning 40 countries including manufacturing operations in Brazil. During his 10 years at Dell, revenues in his region grew from $750 million to $4.6 billion and Dell became the market share leader.
Prior to joining Dell, Mr. Pentland held various industry roles and was a partner at Bain & Company Consulting in Boston and Toronto serving Fortune 500 companies in North America and internationally on issues of strategy, manufacturing, and performance improvement. He is now a private investor in emerging technology companies.
Mr. Pentland has served as a Director at Telus Inc. and Softchoice Inc. He currently serves on the Boards of several technology and private equity portfolio companies and the Board of Globe and Mail. He also serves on the Board of Trustees at the University Health Network and Chairs the Research Committee.
Mr. Pentland holds an MBA from the Wharton School of Business at the University of Pennsylvania and an undergraduate degree in Honors Business Administration from the Ivey School at Western University.
Jennifer Moore Rattray
Southern Chiefs' Organization
Jennifer Moore Rattray is Chief Operating Officer at Southern Chiefs' Organization (SCO), which represents 34 First Nations and more than 80,000 citizens in what is now Manitoba. She is a proud citizen of Peepeekisis Cree Nation.
Prior to joining SCO, Rattray was Executive Director of the National Inquiry into Missing and Murdered Indigenous Women and Girls, which delivered a final report and 231Calls for Justice to the Prime Minister and Premiers in 2019. Before joining the National Inquiry, she was an Assistant Deputy Minister with the Province of Manitoba responsible for $860 million annually, and for policy, programs, and services that support some of Manitoba's most marginalized citizens.
Between 2004 and 2014, Rattray spent a decade at the University of Winnipeg, becoming its first Associate Vice-President of Indigenous, Government and Community Affairs. In 2012, she received the Queen Elizabeth II Diamond Jubilee Medal for contributions to education and the community. Prior to her career in public service, Rattray was an award-winning journalist, working for CBC, CTV, and other networks in Canada and the United States, as well as launching WTN as one of its first network hosts. She is one of the first Indigenous women to anchor the television news in Canada.
Rattray holds a joint Master of Public Administration degree with distinction from the University of Winnipeg and the University of Manitoba. She is a graduate of the Directors Education Program at the Institute of Corporate Directors and the Executive Program at the Rotman School of Management, University of Toronto.
Rattray is a member of the Institute of Corporate Directors and the International Women's Forum. In addition to CIFAR she serves as a director on the boards of CBC/Radio-Canada, The Gordon Foundation, Canadian Feed the Children, and Canada's National History Society. She is active as a speaker, emcee and moderator.
Irfhan Rawji
MobSquad

Mr. Irfhan Rawji is the Founder & CEO of MobSquad, an innovative Canadian startup that ensures high-calibre software engineers with U.S. work visa challenges remain working with their current company, but near-shored from Canada. 
Mr. Rawji is also a Managing Partner with Relay Ventures, an early-stage venture capital firm. He is an adjunct professor at the Sauder School of Business at the University of British Columbia, where he has taught in the areas of finance, public policy, strategy and leadership.
Mr. Rawji is on the boards of Glenbow Museum (Board Chair), the Institute for Canadian Citizenship (Director), Venture for Canada (Director), Business and the Arts (Director), The Logic (Board Chair), and Canadian Western Bank (Director).  Previously, Mr. Rawji served on the boards of the Heart & Stroke Foundation of Canada (Board Chair), the Harbourfront Centre (Director, Treasurer), imagiNation150 (Director, Treasurer), and the Harvard Business School Global Alumni Board (Director), to name a few. 
Mr. Rawji holds an MBA with High Honors from Harvard Business School where he was a Baker Scholar, and a BCom with Honours from the University of British Columbia where he was a Wesbrook Scholar. He is a recipient of The Queen Elizabeth II Diamond Jubilee Medal, the Heart & Stroke Foundation's Award of Merit, the Sauder School of Business' Teaching Excellence Award, Business for the Arts' Arnold Edinborough Award, and is a member of Canada's Top 40 Under 40 (2017).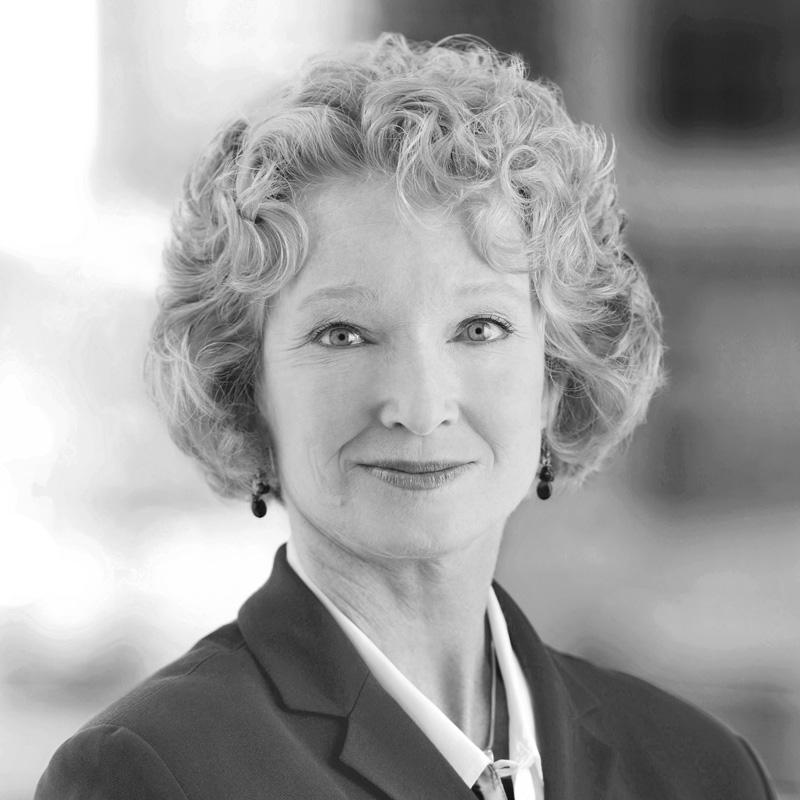 Ann Rooney
Ms. Ann Rooney, FCPA, worked for several years as an environmental scientist before pursuing a career as a chartered accountant. She has extensive experience in finance and accounting and has served as a Director and often Chair of the Audit Committee for many public and private companies. She served as lead independent member for the Alberta Securities Commission, where she was a commissioner for six years.  She has served on many not-for-profit boards, and has done volunteer work on several professional committees, including serving as president of the Institute of Chartered Accountants of Alberta. Ann has a BA in Music, a MSc. in environmental science/limnology and became a Chartered Accountant in 1987. She resides in Alberta.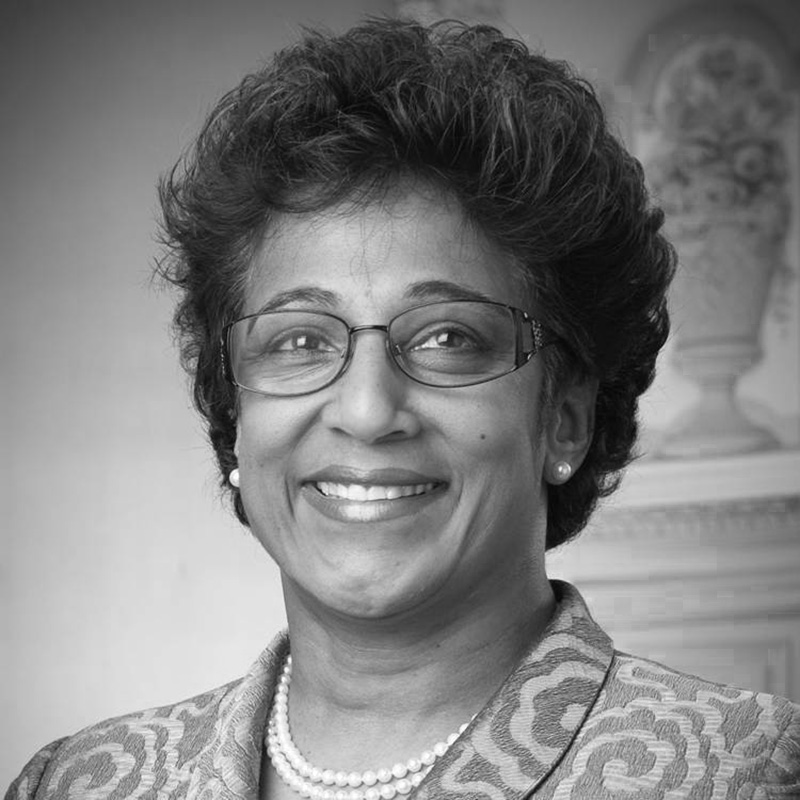 Indira V. Samarasekera
President Emeritus, University of Alberta
Senior Advisor, Bennett Jones LLP
Dr. Indira V. Samarasekera served as the 12th President and Vice Chancellor of the University of Alberta, from 2005-2015. She also served as Vice-President Research at the University of British Columbia from 2000-2005.
She is currently a Senior Advisor for Bennett Jones LLP and serves on the Board of Directors of the Bank of Nova Scotia, Magna International, TC Energy and Stelco. She serves on the selection panel for Canada's outstanding CEO of the Year sponsored by Caldwell Partners and Bennett Jones. Dr. Samarasekera is a member of the Tri-Lateral Commission.
Dr. Samarasekera is an Officer of the Order of Canada and a Foreign Associate, of the National Academy of Engineering. She has honorary degrees from eight national and international universities. As a Hays Fulbright Scholar, she earned an MSc from the University of California in 1976. In 1980, she was granted a PhD in metallurgical engineering from the University of British Columbia. She has a degree in mechanical engineering from the University of Ceylon.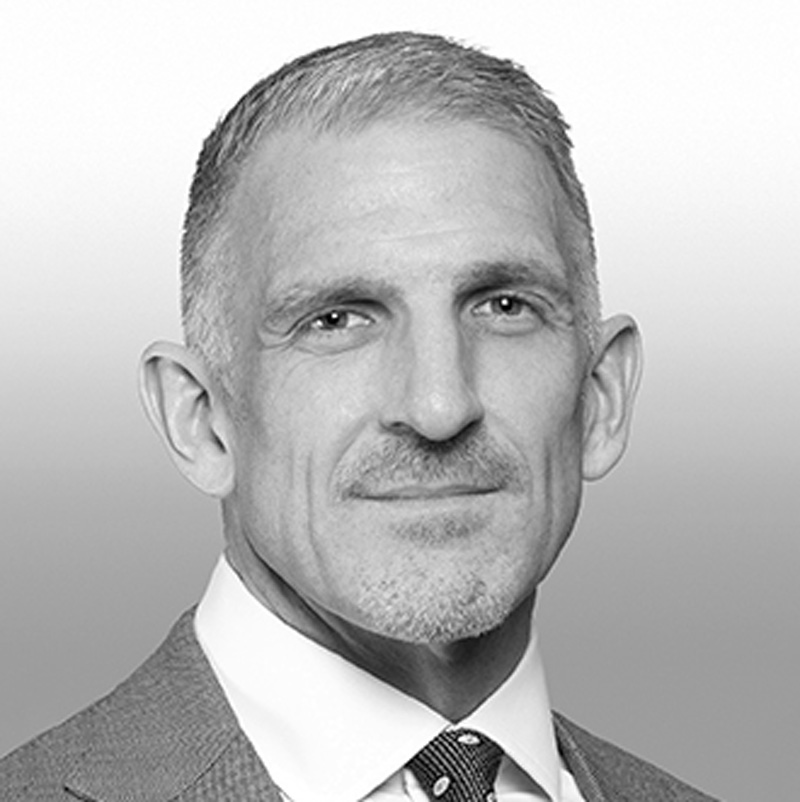 Damon Williams

Royal Bank of Canada


Damon is CEO of RBC Global Asset Management (RBC GAM), the asset management division of Royal Bank of Canada (RBC). He is also a member of the firm's Executive Committee. RBC GAM invests over $395 billion for individuals and institutions, primarily from offices in Canada, the United States, the United Kingdom, and Hong Kong. Damon is also the CEO and Ultimate Designated Person of RBC GAM in Canada (RBC Global Asset Management Inc.) and sits on that firm's Board of Directors.
Damon joined Phillips, Hager & North Investment Management (PH&N IM) in 2005 as an institutional portfolio manager specialized in fixed income and became part of RBC GAM when the firm was acquired by RBC in 2008. Damon served as head of the institutional business globally and as President of PH&N IM (the institutional asset management business in Canada), before becoming CEO of the global and Canadian businesses in 2015. His previous experience includes leading the global and Canadian investment consulting practices at a large multinational insurance, risk management, and human capital consulting firm.
CIFAR is a registered charitable organization supported by the governments of Canada, Alberta and Quebec, as well as foundations, individuals, corporations and Canadian and international partner organizations.