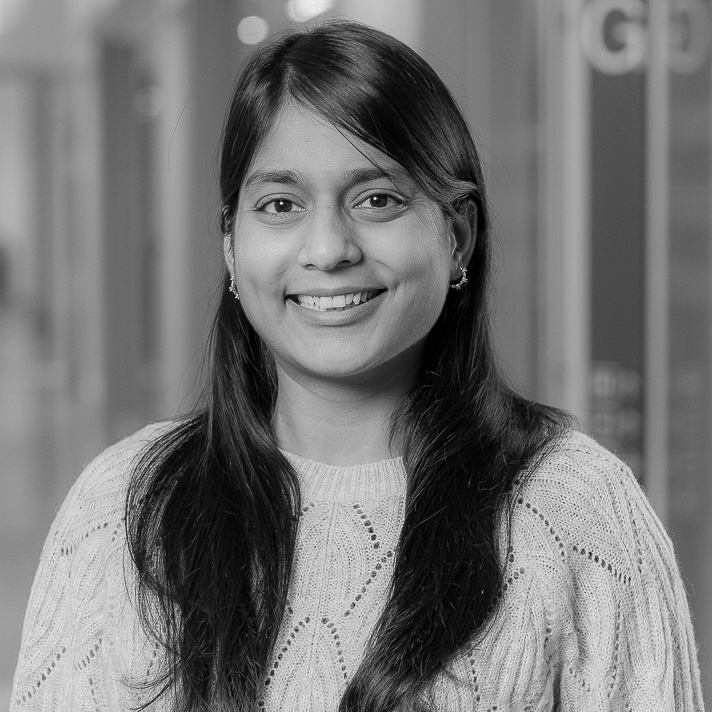 About
Aishwarya Agrawal is a Canada CIFAR AI Chair and an assistant professor in the Department of Computer Science and Operations Research (DIRO) at Université Montréal. She also works as a research scientist at DeepMind's Montréal office. 
Her research interests lie at the intersection of computer vision, deep learning and natural language processing, with a focus on developing artificial intelligence (AI) systems that can 'see' (i.e. understand the contents of an image: who, what, where, doing what?) and 'talk' (ie communicate the understanding to humans in free-form natural language).
Awards
NVIDIA Graduate Fellowship, 2018
Rising Star in EECS, 2018
Best Poster Award, Object Understanding for Interaction Workshop, International Conference on Computer Vision, 2015
Relevant Publications
Agrawal, A., Batra, D., Parikh, D., & Kembhavi, A. (2018). Don't just assume; look and answer: Overcoming priors for visual question answering. In Proceedings of the IEEE Conference on Computer Vision and Pattern Recognition (pp. 4971-4980).
Ramakrishnan, S., Agrawal, A., & Lee, S. (2018). Overcoming language priors in visual question answering with adversarial regularization.
Agrawal, A., Kembhavi, A., Batra, D., & Parikh, D. (2017). C-vqa: A compositional split of the visual question answering (vqa) v1. 0 dataset.
Agrawal, A., Batra, D., & Parikh, D. (2016). Analyzing the behavior of visual question answering models.
Antol, S., Agrawal, A., Lu, J., Mitchell, M., Batra, D., Zitnick, C. L., & Parikh, D. (2015). Vqa: Visual question answering. In Proceedings of the IEEE international conference on computer vision (pp. 2425-2433).
CIFAR is a registered charitable organization supported by the governments of Canada, Alberta and Quebec, as well as foundations, individuals, corporations and Canadian and international partner organizations.