WHY CIFAR?
CIFAR continues to be at the cutting-edge, forecasting the future and enabling groundbreaking discoveries.
Forty years ago, our organization knew artificial intelligence would become the technology of the future. Today, our programs are looking to restore the world's carbon imbalance, create the very first multiscale map of the human body and find the right materials to build quantum computers — among other areas of research. Learn how we are catapulting researchers' careers, and thereby advancing research that will change the world for years, decades and generations to come.

SAHBA NOMVULA BESHARATI
CIFAR Azrieli Global Scholar
Brain, Mind & Consciousness
KHALIL RAMADI
CIFAR Azrieli Global Scholar
Innovation, Equity, & the Future of Prosperity
HAJAR YAZDIHA
CIFAR Azrieli Global Scholar
Boundaries Membership & Belonging

CIFAR is unique among research institutions anywhere in the world in that it gives a space for creative magic to happen by facilitating regular and intense conservations between scholars from different disciplines, who are interested in a broad topic, but because because of the sociology of disciplines would probably never otherwise get a chance to meet and exchange ideas.
Becoming a CIFAR Azrieli Global Scholar has truly been a game-changer for me, offering invaluable opportunities to connect with leading researchers and establish exciting new collaborations with other Global Scholars and CIFAR Fellows. I am incredibly grateful for the opportunities and support that the CIFAR Azrieli Global Scholars program has provided, and I feel honoured to be a part of this vibrant global community.
CIFAR played a key role in recruiting me to move to Canada from the United States, from Harvard University to the University of Toronto. CIFAR has always been a very important home. I could not imagine a Canadian research environment without CIFAR.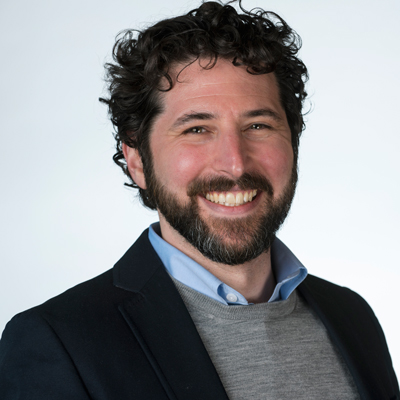 CIFAR puts me in a room with world experts in artificial intelligence, neuroscience and neurobiology who I don't see, let alone interact with, in the other parts of my scientific life. Being a network member has expanded my intellectual horizons, seeded new collaborations, sharpened and clarified my thinking about my own science.
CIFAR is a registered charitable organization supported by the governments of Canada, Alberta and Quebec, as well as foundations, individuals, corporations and Canadian and international partner organizations.