FOUR DECADES OF EXCELLENCE
CIFAR is a global research organization.
Since our founding in 1982, CIFAR has evolved and grown from a small group of Canadian academics to a leader in the global research community.
More than 1,000 researchers from over 30 countries have contributed to our research programs as fellows, advisors, Canada CIFAR AI Chairs, and CIFAR Azrieli Global Scholars over the years. Our community of researchers is regularly recognized with major research awards including the Breakthrough Prize, the Turing Award, the Körber European Science Prize, and the Nobel Prize.
Every year, we welcome over 3,000 international policy makers, scholars, and citizens to our workshops, symposia, and public events.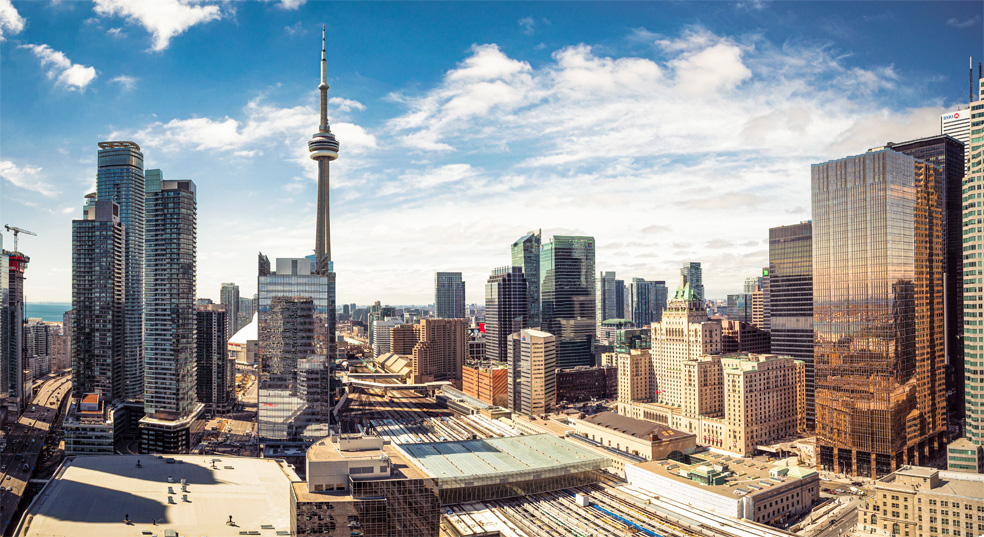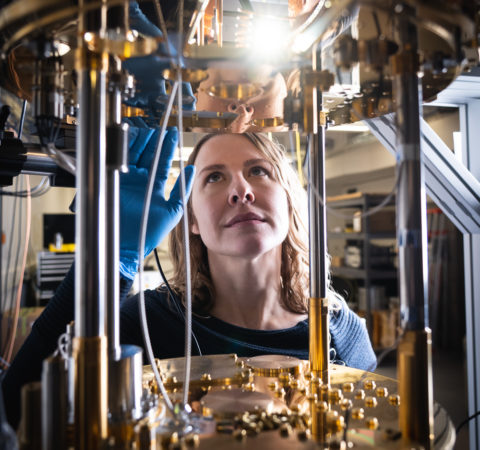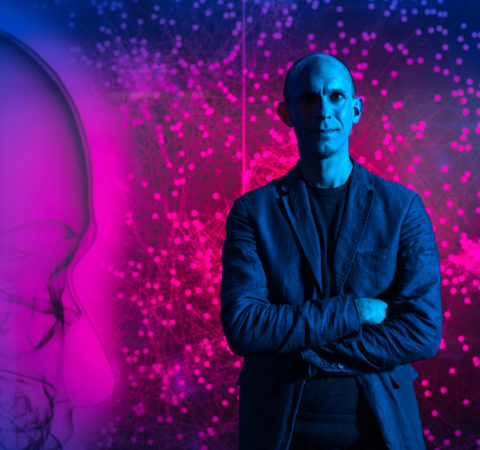 OUR HISTORY
What's in a name?
In 1978, the University of Toronto's Dean of Graduate Studies, John Leyerle, began rallying support for a Canadian hub of advanced research. As he articulated it in a 1979 meeting of the School of Graduate Studies, the institute should "foster basic, conceptual research of high quality at an advanced level across the full spectrum of knowledge in the humanities, social sciences, natural sciences and life sciences."
After two years of consultations and refinements, we were officially founded as the Canadian Institute for Advanced Research in August, 1981. In 1982, Dr. Fraser Mustard was appointed President & CEO, our first programs began to take shape, and we officially opened.
Nearly 40 years later, our focus still centres on bringing together the world's best scholars and scientists to address high-risk, important, and complex questions. We have also expanded to include the development of future research leaders, knowledge mobilization, and leadership of the Pan-Canadian Artificial Intelligence Strategy.
As our organization has evolved, so has our name. Today, CIFAR (pronounced "see-far") symbolizes the global, interdisciplinary, and unbounded nature of the challenges we address.

OUR LEADERSHIP
Transformative change requires visionary leadership.

SUCCESS STORIES
Bold ideas spark paradigm shifts.
From kickstarting the revolution in artificial intelligence that powers the modern world to catalyzing research that shows how full-day kindergarten maximizes a child's potential, CIFAR continues to have a profound impact on the world. 
A New Age of AI
CIFAR fellows have been instrumental in the development of modern artificial intelligence (AI). 
In the early 2000s, Geoffrey Hinton approached CIFAR with an idea. He had been a member of CIFAR's first program, Artificial Intelligence, Robotics & Society (founded in 1983) and he had become convinced of the power of neural networks and their potential for deep learning in machines. By early 2004, Hinton was leading CIFAR's Neural Computation & Adaptive Perception program (NCAP).
Its members included Yoshua Bengio and Yann LeCun, among other neuroscientists, computer scientists, biologists, electrical engineers, physicists, and psychologists. Together, they confirmed Hinton's conviction when they created computing systems that mimicked human intelligence.
Today, the three are widely acknowledged as the pioneers of deep learning. In 2019, the Association for Computing Machinery (ACM), named Hinton, Bengio and LeCun as recipients of the 2018 A.M. Turing Award — also known as the "Nobel Prize" for computing — for conceptual and engineering breakthroughs that have made deep neural networks a critical component of computing.
Our fellows and Canada CIFAR AI Chairs explore the power and potential of intelligent machines to improve lives, and AI accelerates work in many of our research programs. CIFAR continues to build scientific capacity in AI, while encouraging its ethical application. Now, as always, we provide the time and intellectual freedom needed to yield the breakthroughs of tomorrow.
Recognizing the Importance of the Early Years
Today, it is well known that the first years of life are crucial to human development. An absence of proper care during that time can result in catastrophic consequences later on. We owe much of what we know about this crucial time of life to CIFAR's founder, Dr. Fraser Mustard, and his work on the Early Years Report, a seminal series of recommendations that laid the foundations for full-day kindergarten and parenting centres. Researchers including neuroscientists, psychologists and geneticists in CIFAR's Child & Brain Development program are carrying on Dr. Mustard's important legacy today, providing more evidence of the need for vigilance during this most sensitive period of life.
CHIME: Uncovering The Rules Of The Universe
In British Columbia's Okanagan Valley sits the revolutionary Canadian Hydrogen Intensity Mapping Experiment (CHIME), a radio telescope that is helping astronomers map the Universe and understand its most abiding mysteries.
With a set of stationary cylindrical troughs, CHIME surveys more than half of the sky each day as the earth rotates. It was originally designed to map the large-scale structure of the Universe and understand its origin, but discussions at CIFAR meetings played an important role in realizing the telescope could serve dual purposes. It is now also being used to capture Fast Radio Bursts, quick, extremely high-energy signals from distant galaxies that have baffled astronomers since their discovery in 2007.
With over a dozen new detections of fast radio bursts in 2018-2019, CHIME is already proving that collaboration works.
Historic Health Breakthrough
Social, environmental, and economic location all have an effect on your health
Today, this is a well-established fact. However, in the 1980s, the CIFAR researchers who introduced the concept of population health made waves worldwide.
CIFAR's interdisciplinary team investigated a broad range of personal, social, economic, and environmental factors to determine the impact on individual and collective health. Economists measured the cost of health, and political scientists looked at how governments regulate it. Psychologists challenged the language we use to talk about health, and sociologists contemplated how technology would shape our definitions.
Together, they established the social determinants of health. The social determinants of health are now a fundamental tenet of health policy that helped identify and pave pathways to healthier lives for millions of people around the globe. CIFAR researchers helped the world shift its thinking about health, where it's rooted, and how to improve it for entire populations.
Understanding Childhood Resilience
The Child & Brain Development program examines the effect of the early environment on children, and how adversity can have lifelong impacts on health and development. Fellows, advisors, and CIFAR Azrieli Global Scholars in the program, including biologists, psychologists, and medical doctors, have generated important findings related to the biological effects of our early experiences as children and transformed our understanding of the interplay between nature and nurture.
In The Orchid and the Dandelion (Penguin Canada, 2019), W. Thomas Boyce, CIFAR fellow in the Child & Brain Development program, presents a new dichotomy of resilience in children: "dandelion" children (hardy, resilient, healthy), who are able to survive and flourish under most circumstances, and "orchid" children (sensitive, susceptible, fragile), who, given the right support, can thrive as much as, if not more than, other children.
His work introduces a paradigm shift in how we understand children for their unique sensibilities, challenges and gifts. Boyce credits CIFAR for "[breathing] new life into my search for the origins and consequences of human adversities ... Without [CIFAR's commitment] to the genius of multidisciplinarity, much insight would have been lost."
World Happiness Report
Researchers in CIFAR's Social Interactions, Identity & Well-Being program (2005-2017) helped to switch the well-being focus from merely measuring wealth and GDP to looking at other issues, such as the nature of leadership, barriers to education, the welfare and happiness of children, policy issues around the economics of poverty, crime and punishment, and the identity and well-being of migrants.
As one tangible outcome of this work, in April 2012, the United Nations Sustainable Development Solutions Network published the first World Happiness Report. It was co-authored by Helliwell, then co-director of CIFAR's Social Interactions, Identity & Well-Being program, and measures a variety of psychological, economic, medical and social factors. The report continues to be issued regularly and incorporates data from 150 countries. It has been cited as a valuable tool not only for developing policy, but for measuring its lasting impact.

OUR GLOBAL COMMUNITY
2020–2021 Figures:
CIFAR Azrieli Global Scholars
CIFAR is a registered charitable organization supported by the governments of Canada, Alberta and Quebec, as well as foundations, individuals, corporations and Canadian and international partner organizations.