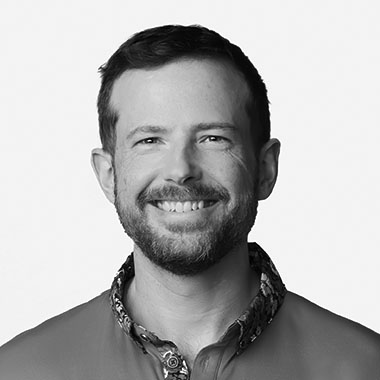 Appointment
Fellow
Canada CIFAR AI Chair
Learning in Machines & Brains
Pan-Canadian AI Strategy
About
Blake Richards is a Fellow in CIFAR's Learning in Machines & Brains program and a Canada CIFAR AI Chair at Mila. Richards is an assistant professor in the School of Computer Science and the Montreal Neurological Institute at McGill University.
Richards' research explores the general principles of intelligence that underpin both natural and artificial cognition. His research program focuses on neural computation, learning, and artificial intelligence (AI). Using a combination of computational modelling and advanced neuroscience and brain imaging approaches, his lab is exploring the neural basis of deep learning. The goal of this work is to better understand the neurobiological basis of animal and human intelligence and provide new insights to help guide AI development. 
His laboratory has made several important contributions to mathematical models of learning and memory in the brain. These have provided new insights on the process of memory consolidation, and how cellular-level brain structures may permit deep learning in real brains. This theoretical work has been well-recognized in both the neuroscience and AI communities, and Richards is considered a leading researcher at this disciplinary intersection.
Awards
NSERC Discovery Accelerator Supplement, 2020
Canadian Association for Neuroscience Young Investigator Award, 2019
Ontario Early Researcher Award, 2018
Google Faculty Research, 2016
Human Frontiers Young Investigator Grant, 2015
Relevant Publications
Richards, B.A., and T.P. Lillicrap (2019) "Dendritic solutions to credit assignment." Current Opinion in Neurobiology, 54: 28-36.

Bartunov, S., A. Santoro, B.A. Richards, G.E. Hinton and T.P. Lillicrap (2018) "Assessing the scalability of biologically-motivated deep learning algorithms and architectures." Neural Information Processing Systems.

Insel, N., J. Guerguiev and B.A. Richards (2018) "Irrelevance via inhibition: learning, computation and implications for schizophrenia." PLoS Comp. Biology, 14 (8): e1006315.

Guerguiev, J., T.P. Lillicrap and B.A. Richards (2017) "Towards deep learning with segregated dendrites." eLife, 6: e22901.

Xia, F. et al. (2017) "Parvalbumin positive interneurons mediate neocortical-hippocampal interactions that are necessary for memory consolidation." eLife, 6: e27868.
CIFAR is a registered charitable organization supported by the governments of Canada, Alberta and Quebec, as well as foundations, individuals, corporations and Canadian and international partner organizations.