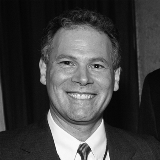 About
David Fleet is a Canada CIFAR AI Chair at the Vector Institute, a professor of computer science in the department of computer and mathematical sciences at the University of Toronto.
Fleet's research interests include aspects of computer vision, visual neuroscience and machine learning. These include mathematical foundations and algorithms for visual motion analysis, tracking, human post and motion estimation, models of motion perception, and stereopsis, learning latent variable models, large-scale similarity search, and multi-view reconstruction for cryo-EM.
Awards
Koenderink Prize, 2010
Best Paper Award, British Machine Vision Conference (BMVC), 2009
Fellow, CIFAR (LMB), 2004-2019
Best Paper Award, ACM Symposium on User Interface Software and Technology (UIST), 2003
PARC Excellence in Science Award, 2003
Relevant Publications
Punjani, A., Rubinstein, J. L., Fleet, D. J., & Brubaker, M. A. (2017). cryoSPARC: algorithms for rapid unsupervised cryo-EM structure determination. Nature methods, 14(3), 290-296.

Norouzi, M., Fleet, D. J., & Salakhutdinov, R. R. (2012). Hamming distance metric learning. In Advances in neural information processing systems (pp. 1061-1069).

Norouzi, M., & Fleet, D. J. (2011). Minimal loss hashing for compact binary codes. In ICML.

Barron, J. L., Fleet, D. J., & Beauchemin, S. S. (1994). Performance of optical flow techniques. International journal of computer vision, 12(1), 43-77.

Fleet, D. J., & Jepson, A. D. (1990). Computation of component image velocity from local phase information. International journal of computer vision, 5(1), 77-104.
CIFAR is a registered charitable organization supported by the governments of Canada, Alberta and Quebec, as well as foundations, individuals, corporations and Canadian and international partner organizations.