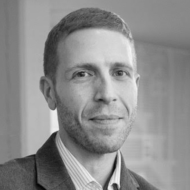 About
Derek Nowrouzezahrai is an Associate Professor at McGill University and the Quebec Institute for Artificial Intelligence (Mila), where he Directs the McGill Graphics Lab and the Centre for Intelligent Machines. Derek's group works on devising new mathematical models of visual phenomena and dynamics, developing efficient and differentiable numerical approaches to solve forward and inverse problems in complex physics-based regimes. These include problems in light transport, fluid dynamics and control, reinforcement and representation learning, robotics, augmented reality, digital manufacturing, computational optics and imaging, and image and geometry processing. His work has been adopted in feature films, video games, autonomous vehicles, amusement parks and consumer products.
Awards
Outstanding Young Computer Science Researcher Prize, Canadian Association of Computer Science (2014)
Tier II Canada Research Chair in Realistic Image Synthesis, NSERC (2015 – 2016)
Industrial Research Chair in Believable Virtual Character Experiences, NSERC/Ubisoft (2017-2023)
Relevant Publications
MeshDiffusion: Score-based Generative 3D Mesh Modeling. Liu, Z.; Feng, Y.; Black, M. J.; Nowrouzezahrai, D.; Paull, L.; and Liu, W. CoRR, abs/2303.08133. 2023.
Efficient Differentiation of Pixel Reconstruction Filters for Path-Space Differentiable Rendering. Yu, Z.; Zhang, C.; Nowrouzezahrai, D.; Dong, Z.; and Zhao, S. ACM Trans. Graph., 41(6): 191:1–191:16. 2022.
Kubric: A scalable dataset generator. Greff, K.; Belletti, F.; Beyer, L.; Doersch, C.; Du, Y.; Duckworth, D.; Fleet, D. J.; Gnanapragasam, D.; Golemo, F.; Herrmann, C.; Kipf, T.; Kundu, A.; Lagun, D.; Laradji, I.H.; Liu, H. D.; Meyer, H.; Miao, Y.; Nowrouzezahrai, D.; Öztireli, A. C.; Pot, E.; Radwan, N.; Rebain, D.; Sabour, S.; Sajjadi, M. S. M.; Sela, M.; Sitzmann, V.; Stone, A.; Sun, D.; Vora, S.; Wang, Z.; Wu, T.; Yi, K. M.; Zhong, F.; and Tagliasacchi, A. In IEEE/CVF Conference on Computer Vision and Pattern Recognition, CVPR 2022, New Orleans, LA, USA, June 18-24, 2022, pages 3739–3751, 2022. IEEE
Differentiable Compound Optics and Processing Pipeline Optimization for End-to-end Camera Design.Tseng, E.; Mosleh, A.; Mannan, F.; Arnaud, K. S.; Sharma, A.; Peng, Y.; Braun, A.; Nowrouzezahrai, D.; Lalonde, J.; and Heide, F. ACM Trans. Graph., 40(2): 18:1–18:19. 2021.
Neural Geometric Level of Detail: Real-Time Rendering With Implicit 3D Shapes. Takikawa, T.; Litalien, J.; Yin, K.; Kreis, K.; Loop, C. T.; Nowrouzezahrai, D.; Jacobson, A.; McGuire, M.; and Fidler, S. In IEEE Conference on Computer Vision and Pattern Recognition, CVPR 2021, virtual, June 19-25, 2021, pages 11358–11367, 2021. Computer Vision Foundation / IEEE
CIFAR is a registered charitable organization supported by the governments of Canada, Alberta and Quebec, as well as foundations, individuals, corporations and Canadian and international partner organizations.