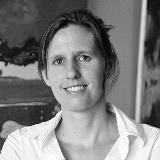 Appointment
Child & Brain Development
About
Elisabeth Binder is a medical doctor and neuroscientist.
Her main research interests are the identification of molecular moderators of the response to environmental factors, with a focus on early trauma and gene x environment interactions. She studies how such factors influence trajectories to psychiatric disease or well-being, ultimately to use this information for novel prevention and treatment strategies.
Awards
GDBBS Distinguished Alumni Award, Emory University, 2015
Max Hamilton Memorial Prize of the Collegium Internationale Neuropsychopharmacologicum (CINP), 2012
Theodore Reich Young Investigator Award of the International Society of Psychiatric Genetics, 2010
Behrens-Weise-Stiftung grant, 2009
NARSAD Michael F. Kaplan Investigator, 2007
Relevant Publications
Arloth, J., Bogdan, R., Weber, P., Frishman, G., Menke, A., Wagner, K. V., … & Altmann, A. (2015). Genetic differences in the immediate transcriptome response to stress predict risk-related brain function and psychiatric disorders. Neuron, 86(5), 1189-1202.

Zannas, A. S., Binder, E., & Mehta, D. (2016). Genomics of PTSD. In Posttraumatic Stress Disorder (pp. 231-264). Hoboken, NJ, USA: John Wiley & Sons, Inc.

Mehta, D., Klengel, T., Conneely, K. N., Smith, A. K., Altmann, A., Pace, T. W., … & Bradley, B. (2013). Childhood maltreatment is associated with distinct genomic and epigenetic profiles in posttraumatic stress disorder. Proceedings of the national academy of sciences, 110(20), 8302-8307.

Klengel, T., & Binder, E. B. (2013). Allele-specific epigenetic modification: a molecular mechanism for gene–environment interactions in stress-related psychiatric disorders?. Epigenomics, 5(2), 109-112.

Binder, E. B., & Ressler, K. J. (2012). Emerging methods in the molecular biology of neuropsychiatric disorders. In Handbook of clinical neurology (Vol. 106, pp. 191-209). Elsevier.
CIFAR is a registered charitable organization supported by the governments of Canada, Alberta and Quebec, as well as foundations, individuals, corporations and Canadian and international partner organizations.