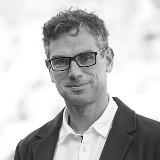 Appointment
CIFAR Azrieli Global Scholar 2019-2021
Brain, Mind & Consciousness
About
Filip Van Opstal's research focuses on visual consciousness and aims to understand why we are unable to become aware of all the sensory information that is continuously available.
Van Opstal asks how we select the stimuli that we become conscious of, and what happens to those stimuli that we do not consciously perceive? In order to understand this, he investigates how visual information is processed by the brain, and how these processes relate to conscious perception.
Awards
Fellowship as Scientific Collaborator of the National Scientific Research Fund, 2015
Research Foundation – Flanders Postdoctoral fellowship, 2008, 2011
Relevant Publications
Desender K, Buc Calderon C, Van Opstal F, Van Den Bussche E. (2017). Avoiding the conflict: Metacognitive awareness drives the selection of low-conflict contexts. Journal of Experimental Psychology: Human Perception and Performance, 43, 1397-1410.

Van Opstal F, De Loof E, Verguts T, Cleeremans A. (2016). Spontaneous eyeblinks during breaking continuous flash suppression are associated with increased detection times. Journal of Vision, 16: 21.

Desender K, Van Opstal F, Van Den Bussche E. (2014). Feeling the conflict: the crucial role of conflict experience in adaptation. Psychological Science, 25, 675-683.

Van Opstal F, Van Laeken N, Verguts T, De Vos F, Goethals I, Van Dijck J-P, Fias W. (2014). Correlation between individual differences in striatal dopamine and in visual consciousness. Current Biology, 24, R265-266.

De Loof E, Verguts T, Fias W, Van Opstal F. (2013). Opposite effects of working memory on subjective visibility and priming. Journal of Experimental Psychology: Learning, Memory and Cognition, 39, 1959-1965.
CIFAR is a registered charitable organization supported by the governments of Canada, Alberta and Quebec, as well as foundations, individuals, corporations and Canadian and international partner organizations.