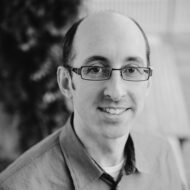 Appointment
CIFAR MacMillan Multiscale Human
About
We are a computational biology lab focusing on systems biology at the cell and tissue levels. We are developing computational methods and an ecosystem theory of tissue function, based on single-cell genomics data, that considers cell-cell interactions, cell growth, and cell internal mechanisms, such as pathways, reactions, and causal relationships, to help understand development, cancer as well as regenerative wound healing processes.
Awards
Clarivate Analytics Highly Cited Researchers (Years: 2014, 2016, 2018, 2019, 2020, 2021, 2022)
Relevant Publications
Richards LM,Whitley OKN, MacLeod G, Cavalli FMG, Coutinho F, Jaramillo J, Svergun N, Riverin M, Croucher D, Kushida M, Yu K, Guilhamon P, Rastegar N, Ahmadi M, Bhatti J, Bozek D, Li N, Lee L, Che C, Luis E, Park N, Xu Z, Ketela T, Moore R, Marra M, Spears, Cusimano M, Das S, Bernstein M, Haibe-Kains B, Lupien M, Luchman H, Weiss S, Angers S, Dirks PB, Bader GD, Pugh TJ (2021). Gradient of Developmental and Injury Response transcriptional states defines functional vulnerabilities underpinning glioblastoma heterogeneity. Nature Cancer, Feb;2(2):157-173
MacParland SA, Liu, JC, Ma X, Innes BT, Bartczak AM, Gage BK, Manuel J, Khuu N, Echeverri J, Linares I, Gupta R, Cheng ML, Liu LY, Camat D, Chung SW, Seliga RK, Shao Z, Lee E, Ogawa S, Ogawa M, Wilson MD, Fish JE, Selzner M, Ghanekar A, Grant D, Greig P, Sapisochin G, Selzner N, Winegarden N, Adeyi O, Keller G, Bader GD, McGilvray ID (2018) Single cell RNA sequencing of human liver reveals distinct intrahepatic macrophage populations. Nat Communications, Oct 22;9(1):4383
Warde-Farley D, Donaldson SL, Comes O, Zuberi K, Badrawi R, Chao P, Franz M, Grouios C, Kazi F, Lopes CT, Maitland A, Mostafavi S, Montojo J, Shao Q, Wright G, Bader GD, Morris Q (2010) The GeneMANIA prediction server: biological network integration for gene prioritization and predicting gene function. Nucleic Acids Research, Jul 1;38 Suppl:W214-20
CIFAR is a registered charitable organization supported by the governments of Canada and Quebec, as well as foundations, individuals, corporations and Canadian and international partner organizations.