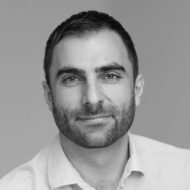 About
Glen Berseth is a Canada CIFAR AI Chair at Mila and an assistant professor at the Department of Computer Science and Operations Research at Université de Montréal. 
The extent to which humans can solve diverse tasks inspires Berseth to develop autonomous learning systems capable enough to demonstrate skilled, general and diverse learning, making them indispensable tools. His work combines reinforcement learning (RL) with function approximators (deep networks) towards three aspects of learning. Modular learning, which endeavours to learn components that can be reused and combined to solve new problems. Continual and autonomous learning, that aims at creating learning systems that can solve an endless stream of tasks while becoming faster at learning new tasks. Last, unsupervised reinforcement learning, is the investigation of objectives that lead learning agents to discover general-purpose skills.
Awards
Oral presentation (top 1.8% of submissions), International Conference on Learning Representations, 2021
Postdoctoral Scholarships (declined), IVADO Program, 2019
Postgraduate Scholarships, NSERC PGSD, 2016
Best Short Paper, Computer Animation and Social Agents, 2015
1st place for prototype Mars rover design and execution, Mars Society's University Rover Challenge, 2012
Relevant Publications
Berseth G, Geng D, Devin CM, Rhinehart N, Finn C, Jayaraman D, Levine S. SMiRL: Surprise Minimizing Reinforcement Learning in Unstable Environments. In International Conference on Learning Representations 2021.

Xue Bin Peng, Glen Berseth, Kangkang Yin, and Michiel Van De Panne. 2017. DeepLoco: dynamic locomotion skills using hierarchical deep reinforcement learning. ACM Trans. Graph. 36, 4, Article 41 (July 2017), 13 pages. DOI:https://doi.org/10.1145/3072959.3073602

Berseth G, Xie C, Cernek P, Van de Panne M. Progressive Reinforcement Learning with Distillation for Multi-Skilled Motion Control. In International Conference on Learning Representations 2018 Feb 15.

Xie Z, Berseth G, Clary P, Hurst J, van de Panne M. Feedback control for cassie with deep reinforcement learning. In2018 IEEE/RSJ International Conference on Intelligent Robots and Systems (IROS) 2018 Oct 1 (pp. 1241-1246). IEEE.

Nair A, Bahl S, Khazatsky A, Pong V, Berseth G, Levine S. Contextual imagined goals for self-supervised robotic learning. In Conference on Robot Learning 2020 May 12 (pp. 530-539). PMLR.
CIFAR is a registered charitable organization supported by the governments of Canada and Quebec, as well as foundations, individuals, corporations and Canadian and international partner organizations.