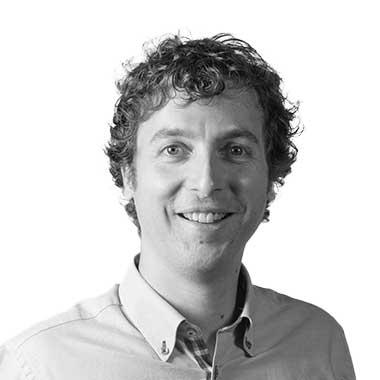 Appointment
Canada CIFAR AI Chair
CIFAR Azrieli Global Scholar 2016-2018
Learning in Machines & Brains
Pan-Canadian AI Strategy
About
Graham Taylor is a Canada CIFAR AI Chair at the Vector Institute, a CIFAR Azrieli Global Scholar 2016-2018, a CIFAR fellow in the Learning in Machines & Brains program, an associate professor at the school of engineering at the University of Guelph, and an academic director at NextAI. He is the interim research director at the Vector Institute.
Taylor's research aims to discover new algorithms and architectures for deep learning: the automatic construction of hierarchical algorithms from high-dimensional, unstructured data. He is especially interested in time series, having applied his work to better understand human and animal behaviour, environmental data (climate or agricultural), audio (music or speech) and financial time series. His work also intersects high performance computing, investigating better ways to leverage hardware accelerators to cope with the challenges of large-scale machine learning. He co-organizes the annual CIFAR Deep Learning + Reinforcement Learning Summer School (DLRLSS), and has trained more than 50 students and staff members on AI-related projects.
Awards
Canada's Top 40 Under 40, 2018
Relevant Publications
DeVries, T., & Taylor, G. W. (2018). Learning confidence for out-of-distribution detection in neural networks.

Freeman, B. S., Taylor, G., Gharabaghi, B., & Thé, J. (2018). Forecasting air quality time series using deep learning. Journal of the Air & Waste Management Association, 68(8), 866-886.

DeVries, T., & Taylor, G. W. (2017). Improved regularization of convolutional neural networks with cutout.

Zeiler, M. D., Taylor, G. W., & Fergus, R. (2011). Adaptive deconvolutional networks for mid and high level feature learning. In 2011 International Conference on Computer Vision (pp. 2018-2025). IEEE.

Zeiler, M. D., Krishnan, D., Taylor, G. W., & Fergus, R. (2010). Deconvolutional networks. In 2010 IEEE Computer Society Conference on computer vision and pattern recognition (pp. 2528-2535). IEEE.
CIFAR is a registered charitable organization supported by the governments of Canada, Alberta and Quebec, as well as foundations, individuals, corporations and Canadian and international partner organizations.