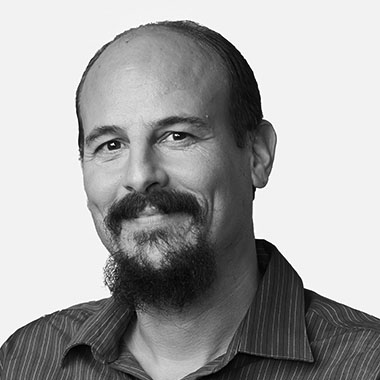 About
Guillaume Rabusseau is a Canada CIFAR AI Chair at Mila and an assistant professor in the Department of Computer Science and Operations Research (DIRO) at Université de Montréal. 
Rabusseau focuses on the intersection of machine learning, theoretical computer science and multilinear algebra. In particular, he specializes in exploring the connections between tensors, machine learning. He develops efficient learning schemes for structured data by leveraging linear and multi-linear algebra.
In general, he is interested in tensor decompositions techniques, using tensor networks for machine learning, spectral learning, Kernel methods, (weighted) Automata Theory and probabilistic context free grammars, and non-linear computational models on strings, trees, and graphs.
Relevant Publications
Rabusseau, G., & Kadri, H. (2016). Low-rank regression with tensor responses. Advances in Neural Information Processing Systems, 29, 1867-1875.

Rabusseau, G., Li, T., & Precup, D. (2019, April). Connecting weighted automata and recurrent neural networks through spectral learning. In The 22nd International Conference on Artificial Intelligence and Statistics (pp. 1630-1639). PMLR.

François-Lavet, V., Rabusseau, G., Pineau, J., Ernst, D., & Fonteneau, R. (2019). On overfitting and asymptotic bias in batch reinforcement learning with partial observability. Journal of Artificial Intelligence Research, 65, 1-30.

Makarenkov, V., Mazoure, B., Rabusseau, G., & Legendre, P. (2021). Horizontal gene transfer and recombination analysis of SARS-CoV-2 genes helps discover its close relatives and shed light on its origin. BMC Ecology and Evolution, 21(1), 1-18.

Miller, J., Rabusseau, G., & Terilla, J. (2021, March). Tensor networks for probabilistic sequence modeling. In International Conference on Artificial Intelligence and Statistics (pp. 3079-3087). PMLR.
CIFAR is a registered charitable organization supported by the governments of Canada, Alberta and Quebec, as well as foundations, individuals, corporations and Canadian and international partner organizations.