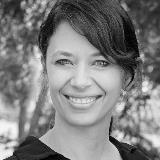 Appointment
Innovation, Equity, & The Future of Prosperity
About
Jane Gingrich is an associate professor of political economy at the University of Oxford and tutorial fellow at Magdalen College.
Her research focuses broadly on structural reforms to welfare and education systems. Her first book examined marketization in health and education. Her more recent work has looked at policy feedbacks in welfare and education reform, and the structuring power of institutions on political behavior and voting. She is currently working on two large projects. The first examines the changing fates of Social Democratic political parties, with a particular focus on the policy and political effects of attention to education as a political strategy. The second is a project is funded by a European Research Council starting grant, which looks at the development of education systems in 22 countries in the post-war period. One of the underlying questions in this research is how political coalitions emerge around particular packages of economic and social policy that allow more inclusive forms of innovation and growth.
Awards
European Research Council Starting Grant, 2017
Relevant Publications
2019. Jane Gingrich. 'Schools and Economic Attitudes.' Policy Studies Journal.

2019. Jane Gingrich. 'Did State Responses to Automation Matter for Voters?.' Research and Politics.

2018. Ben Ansell and Jane Gingrich. 'Skills in Demand? Higher Education and Social Investment in Europe. in Welfare Democracies and Party Politics: Explaining Electoral Dynamics in Times of Changing Capitalism. Editors: Philip Manow, Bruno Palier, Hanna Schwander. Oxford University Press.: 225-256.

2015. Jane Gingrich and Silja Häusermann. 'The decline of the working-class vote, the reconfiguration of the welfare support coalition and consequences for the welfare state.' Journal of European Social Policy. 25: 50-75.

2014. Ben Ansell and Jane Gingrich. 'Sorting for schools: housing, education and inequality.' Socio-Economic Review. 12, 2: 329-351.
CIFAR is a registered charitable organization supported by the governments of Canada, Alberta and Quebec, as well as foundations, individuals, corporations and Canadian and international partner organizations.