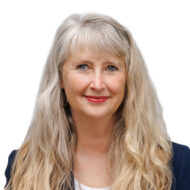 About
Jennifer is responsible for CIFAR's comprehensive stewardship and engagement plan for all CIFAR donors.
Before joining CIFAR, Jennifer spent 10-plus years fundraising for medical research projects at hospital and health charities in Toronto and many previous years chairing community fundraising initiatives. She has University of Toronto finance and economics specialist degrees and a background in sports marketing.
Jennifer appreciates the importance of science in our world, having collaborated closely with renowned physicians, scientists, and senior volunteers on University Avenue. She has worked with all levels and types of donors: major gift, planned gift, mid-level, annual, and event-based; corporations, individuals and foundations.
Contact:
CIFAR is a registered charitable organization supported by the governments of Canada and Quebec, as well as foundations, individuals, corporations and Canadian and international partner organizations.