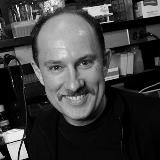 Appointment
Fungal Kingdom: Threats & Opportunities
About
Joseph Heitman is the James B. Duke Professor and Chair of the Department of Molecular Genetics.
His studies focus on microorganisms, addressing fundamental biological questions and unmet medical needs.  Dr. Heitman and his colleagues focus on model and pathogenic yeasts including Cryptococcus neoformans and other diverse species from the fungal kingdom. Their studies with fungi as genetic models have revealed biological and genetic principles that can be generalized as models for eukaryotic cell and organism function.
Awards
Fellow, National Academy of Sciences, 2021
Fellow, American Academy of Arts and Sciences, 2020
ASM Award for Basic Research, American Society for Microbiology, for discoveries fundamental in advancing our understanding of the microbial world, 2019
The Edward Novitski Prize, Genetics Society of America, honoring work on human fungal pathogens and identifying molecular targets of widely-used immunosuppressive drugs, a seminal contribution to discovery of TOR, which regulates cell growth in response to nutrients, 2019
The Stanley J. Korsmeyer Award, American Society for Clinical Investigation, for key contributions to understanding how microbial pathogens evolve, cause disease, and develop drug resistance and discovery of TOR and FKBP12 as targets of rapamycin, 2018
Relevant Publications
Calo, S., C. Wall, S.C. Lee, R.J. Bastidas, F.E. Nicolás, J.A. Granek, P. Mieczkowski, S. Torres-Martinez, R.M. Ruiz-Vazquez, M.E. Cardenas and J. Heitman. "Antifungal drug resistance evoked via RNAi-dependent epimutations." Nature 513 (2014): 555-558.

Ni, M., M. Feretzaki, W. Li, A. Floyd-Averette, P. Mieczkowski, F.S. Dietrich, and J. Heitman. "Unisexual and heterosexual meiotic reproduction generate aneuploidy and phenotypic diversity de novo in the yeast Cryptococcus neoformans." PLOS Biology 11 (2013): e1001653, 2013.

Byrnes, E. J., W. Li., Y. Lewit, H. Ma, K. Voeltz, P. Ren, D.A. Carter, V. Chaturvedi, R.J. Bildfell, R.C. May and J. Heitman. "Emergence and pathogenicity of highly virulent Cryptococcus gattii genotypes in the Northwest United States." PLOS Pathogens 6 (2010): e1000850.

Lin, X., C.M. Hull and J. Heitman. "Sexual reproduction between partners of the same mating-type in Cryptococcus neoformans." Nature 434 (2005): 1017-1021.

Heitman, J., N.R. Movva and M.N. Hall. "Targets for cell cycle arrest by the immunosuppressant rapamycin in yeast." Science 253 (1991): 905-909.
CIFAR is a registered charitable organization supported by the governments of Canada, Alberta and Quebec, as well as foundations, individuals, corporations and Canadian and international partner organizations.