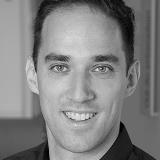 About
Laurent Charlin is a Canada CIFAR AI Chair at Mila, an assistant professor in the department of decision sciences at HEC Montréal, and an adjunct professor at the department of Computer Science and Operations Research (DIRO) at the University of Montreal.
Charlin develops machine learning models, particularly probabilistic graphical models, to help in decision making. His recent work focuses on extending the capabilities of recommender systems. He is generally interested in applying learning methods to analyze different data.
Awards
Google Focused Research Award, 2017
Ray Reiter Graduate Award, University of Toronto, 2012
Doctoral Completion Award, University of Toronto, 2012
Alexander Graham Bell Canada Graduate Scholarships, 2009-2011
Ontario Graduate Scholarship in Science and Technology (OGSST), 2008-2009
Relevant Publications
Normandin, F., Golemo, F., Ostapenko, O., Rodriguez, P., Riemer, M. D., Hurtado, J., … & Caccia, M. (2021). Sequoia: A Software Framework to Unify Continual Learning Research.

St-Hilaire, F., Burns, N., Belfer, R., Shayan, M., Smofsky, A., Do Vu, D., … & Kochmar, E. (2021). A Comparative Study of Learning Outcomes for Online Learning Platforms. In International Conference on Artificial Intelligence in Education (pp. 331-337). Springer, Cham.

Schwarzer, M., Rajkumar, N., Noukhovitch, M., Anand, A., Charlin, L., Hjelm, D., … & Courville, A. (2021). Pretraining Representations for Data-Efficient Reinforcement Learning.

Devailly, F. X., Larocque, D., & Charlin, L. (2021). Ig-rl: Inductive graph reinforcement learning for massive-scale traffic signal control. IEEE Transactions on Intelligent Transportation Systems.

Rodriguez, P., Caccia, M., Lacoste, A., Zamparo, L., Laradji, I. H., Charlin, L., & Vazquez, D. (2020). Beyond Trivial Counterfactual Generations with Diverse Valuable Explanations.
CIFAR is a registered charitable organization supported by the governments of Canada, Alberta and Quebec, as well as foundations, individuals, corporations and Canadian and international partner organizations.