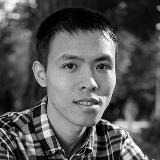 About
Lili Mou is a Canada CIFAR AI Chair and a fellow at Amii. He is appointed as an assistant professor in the Department of Computing Science at the University of Alberta. 
Mou's is interested in applying  deep learning to natural language processing as well as programming language processing. He seeks to build an intelligent system that can understand and interact with humans via natural language, involving both text understanding and text generation. He focuses on fundamental problems in machine learning and deep learning methods applied to natural language processing.
Awards
Best Paper Nomination, Association for Computational Linguistics, 2019
Distinguished Ph.D Thesis Award
Relevant Publications
Wang, Y., Wu, Y., Mou, L., Li, Z., & Chao, W. (2020). Formality style transfer with shared latent space. In Proceedings of the 28th International Conference on Computational Linguistics (pp. 2236-2249).

Khan, K., Sahu, G., Balasubramanian, V., Mou, L., & Vechtomova, O. (2019). Adversarial learning on the latent space for diverse dialog generation.

Li, J., Li, Z., Mou, L., Jiang, X., Lyu, M. R., & King, I. (2020). Unsupervised text generation by learning from search. In Advances in Neural Information Processing System (NeurIPS), 2020.

Luan, Y., Hauer, B., Mou, L., & Kondrak, G. (2020, November). Improving Word Sense Disambiguation with Translations. In Proceedings of the 2020 Conference on Empirical Methods in Natural Language Processing (EMNLP) (pp. 4055-4065).

Mou, L., & Vechtomova, O. (2020, July). Stylized text generation: Approaches and applications. In Proceedings of the 58th Annual Meeting of the Association for Computational Linguistics: Tutorial Abstracts (pp. 19-22).
CIFAR is a registered charitable organization supported by the governments of Canada, Alberta and Quebec, as well as foundations, individuals, corporations and Canadian and international partner organizations.