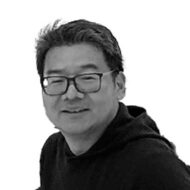 About
Linglong Kong is a Canada CIFAR AI Chair at Amii. He is an associate professor in the Department of Mathematical and Statistical Sciences at the University of Alberta, where he is a Canada Research Chair in Statistical Learning.
Kong's research interests include functional and neuroimaging data analysis, statistical machine learning, robust statistics and quantile regression, and artificial intelligence in smart health.
Awards
Canada Research Chair in Statistical Learning, University of Alberta, 2020
Representative to Future Leaders Program of Japan's STS Forum, NSERC, 2018
Great Supervisor Award, University of Alberta, 2018
Josephine Mitchell Mentoring Award, University of Alberta, 2017
Research Fellow, Stat and Applied Math Sciences Institute (SAMSI), 2015
Relevant Publications
Wang, Y., Sun, K., Liu, Y., Zhao, Y., Pan, B., Jui, S., Jiang, B., and Kong, L. (2021). Damped Anderson Mixing for Deep Reinforcement Learning: Acceleration, Convergence, and Stabilization, Proceeding of the 35th Conference on Neural Information Processing Systems (NeurIPS 2021).
Han, P., Kong, L., Zhao, J. and Zhou, X. (2019). A General Framework for Quantile Estimation with Incomplete Data. Journal of Royal Statistical Society: Series B. Vol. 81, P. 2, 305-333.
Mavrin, B., Zhang, S., Yao, H., Kong, L.., Wu, K., and Yu, Y. (2019). Distributional Reinforcement Learning for Efficient Exploration, Proceedings of the Thirty-sixth International Conference on Machine Learning (ICML-19).
Zhang, L., Cobza, B., Wilman, A. And Kong, L. (2018). Significant Anatomy Detection through Sparse Classification: A Comparative Study. IEEE Transition in Medical Imaging, Vol. 37, No. 1, 128-137.
Zhu, H., Fan, J. and Kong, L. (2014). Spatially Varying Coefficient Model for Neuroimaging Data with Jump Discontinuities. Journal of the American Statistical Association, Vol. 109, No. 507, 1084-1098.
CIFAR is a registered charitable organization supported by the governments of Canada, Alberta and Quebec, as well as foundations, individuals, corporations and Canadian and international partner organizations.