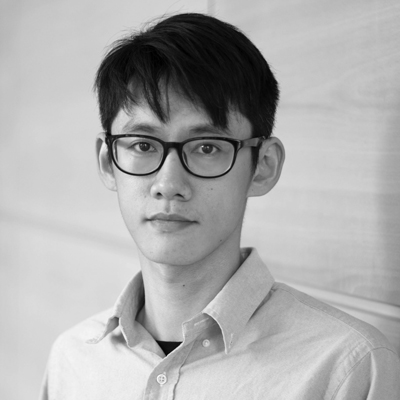 Appointment
CIFAR Azrieli Global Scholar 2023-2025
Earth 4D: Subsurface Science & Exploration
About
Mang Lin is a chemist with strong interests in interdisciplinary research. He studies isotope physical chemistry that is central to Earth, atmospheric, and planetary sciences, and develops analytical approaches to measure isotopes of various natural samples. With these theoretical and analytical tools, he characterizes biogeochemical cycles of life's essential elements over a wide range of scales both in space and time.
Lin has employed newly developed isotope analytical techniques to investigate various modern processes with ecosystem and societal impacts, such as solar activity, weather and climate extremes, air pollution, and water supplies from glacier runoff. Recently, Lin's research centers on the origins and evolution of our solar system, planetary habitability, and life. By examining isotope compositions in geological rocks, meteorites, and returned extraterrestrial materials, he aims to search for planetary environments that may support life and the possible presence of life in both deep subsurface and deep time.
Awards
D.F. Hou Award, Chinese Society for Mineralogy Petrology and Geochemistry, 2023
Chancellor's Dissertation Medal (Physical Sciences), UC San Diego, 2018
Postdoctoral Fellowship for Research in Japan, Japan Society for the Promotion of Science, 2018
Chemistry and Biochemistry Distinguished Graduate Student Fellowship, UC San Diego, 2017
Doctoral Fellowship for Research Abroad, Guangzhou Elite Project, 2013
Relevant Publications
Lin, M., X. Zhang, M. Li, Y. Xu, Z. Zhang, J. Tao, B. Su, L. Liu, Y. Shen, M.H. Thiemens (2018). Five-S-isotope evidence of two distinct mass-independent sulfur isotope effects and implications for the modern and Archean atmospheres. Proceedings of the National Academy of Sciences. 115 (34), 8541-8546. DOI: 10.1073/pnas.1803420115
Thiemens, M.H. and M. Lin (2019). Use of isotope effects to understand the present and past of the atmosphere and climate and track the origin of life. Angewandte Chemie International Edition. 58 (21), 6826-6844. DOI: 10.1002/anie.201812322
Lin, M. and M.H. Thiemens (2022). Cosmogenic radiosulfur tracking of solar activity and the strong and long-lasting El Niño events. Proceedings of the National Academy of Sciences. 119(19), e2121550119. DOI: 10.1073/pnas.2121550119
CIFAR is a registered charitable organization supported by the governments of Canada, Alberta and Quebec, as well as foundations, individuals, corporations and Canadian and international partner organizations.