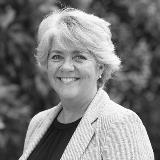 Maria Gloria Dominguez-Bello
About
Maria Gloria Dominguez-Bello is a microbiologist whose lab uses multidisciplinary approaches to study the impacts of modern practices on the microbiome, particularly in children, as well as strategies for restoration.
She also studies the role of the built environment in microbial transmission, integrating the fields of anthropology and architecture into microbial ecology. Her research work has involved collaborations with scientists in Chile, Venezuela, Bolivia, Peru, Brazil, Tanzania, Spain, Belgium and the USA.
Awards
American Society for Microbiology Council on Microbial Sciences (COMS), Division Interdisciplinary Councillor, 2018
Arturo Carrion Award, Puerto Rico Society of Microbiology, 2015
Fellow, American Academy of Microbiology, 2015
Relevant Publications
McCall LI, Callewaert C, Zhu Q, Song SJ, Bouslimani A, Minich JJ, Ernst M, Ruiz-Calderon JF, Cavallin H, Pereira HS, Novoselac A, HernandezJ, Rios R, Branch OH, Blaser MJ, Paulino LC, Dorrestein PC, Knight R, Dominguez-Bello MG. Home Chemical and Microbial Transitions with Urbanization. Nature Microbiology 2019.DOI: https://doi.org/10.1038/s41564-019-0593-4

Dominguez-Bello MG. Gestational shaping of the maternal vaginal microbiome. Nature Medicine 2019, News & Views, (25) 878-883

Siqueira J, Dominguez-Bello M, Contreras M, Lander O, Caballero-Arias H, Deng X, Noya-Alarcon, O and Delwart E. Complex virome in feces from Amerindian children in isolated Amazonian villages. Nature Communications, 2018, 9:4270. DOI: 10.1038/s41467-018-06502-9

Dominguez-Bello MG, Knight R, Gilbert JA, Blaser MJ. Restoring microbial diversity, an ancestral legacy for future generations. Science 2018, 362 (6410): 33-34. DOI: 10.1126/science.aau8816

Vargas-Robles D, M, Morales M, de Koningc MNC, Rodríguez I, Nieves T, Godoy-Vitorino F, Sánchez GI, Alcaraz LD, Forney LJ, Pérez ME, García-Briceño L, van Doorn L, Domínguez-Bello MG. High Rate of Infection by Only Oncogenic Human Papillomavirus in Amerindians. mSphere 2018 3 (3): e00176-18. DOI: 10.1128/mSphere .00176-18.
CIFAR is a registered charitable organization supported by the governments of Canada, Alberta and Quebec, as well as foundations, individuals, corporations and Canadian and international partner organizations.