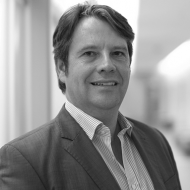 Appointment
Child & Brain Development
About
Michael Kobor is a medical geneticist whose research focuses on the epigenetic regulation of gene expression and genome function. Particular emphasis is placed on understanding the mechanistic nature of these processes and their modulation by environmental exposures.
Kobor's research team takes an interdisciplinary approach, with investigations spanning the spectrum from model organisms to human populations. Through a variety of research approaches, ongoing work in Kobor's laboratory touches on some of the fundamental questions in chromatin biology. These queries include how distinct chromosomal neighbourhoods are established; how they function and interact with enzymes involved in DNA metabolism; what the functional differences are between histone variants and canonical histones; and how chromatin-remodelling complexes are regulated. Most recently, working with his research team and interdisciplinary collaborators, Kobor has begun investigating epigenetic variation in humans, with a focus on the effects of social environment on lifelong health and aging. These studies aim to decipher the mechanisms by which environmental exposures and life experiences can 'get under the skin' to regulate the activity of genes and contribute to human physiology and behaviour during the life course of an individual.
Awards
Sunny Hill BC Leadership Chair in Child Development, Leading Edge Endowment Fund (LEEF), 2016
Connaught Global Challenge Distinguished Visiting Professor at the Fraser Mustard Institute for Human Development, University of Toronto, 2013
Canada Research Chair Tier 1, Canadian Institutes of Health Research, 2014
CFRI Member Recognition Award of Excellence in Biomedical Research, Child and Family Research Institute, 2013
Relevant Publications
Schaffner, S. L., Lussier, A. A., Baker, J. A., Goldowitz, D., Hamre, K. M., & Kobor, M. S. (2020). Neonatal Alcohol Exposure in Mice Induces Select Differentiation-and Apoptosis-Related Chromatin Changes Both Independent of and Dependent on Sex. Frontiers in genetics, 11, 35.

Gatev, E., Gladish, N., Mostafavi, S., & Kobor, M. S. (2020). CoMeBack: DNA methylation array data analysis for co-methylated regions. Bioinformatics, 36(9), 2675-2683.

Solomon, O., Macisaac, J. L., Tindula, G., Kobor, M. S., Eskenazi, B., & Holland, N. (2019). 5-Hydroxymethylcytosine in cord blood and associations of DNA methylation with sex in newborns. Mutagenesis, 34(4), 315-322.

Humphreys, K. L., Moore, S. R., Davis, E. G., MacIsaac, J. L., Lin, D. T., Kobor, M. S., & Gotlib, I. H. (2019). DNA methylation of HPA-axis genes and the onset of major depressive disorder in adolescent girls: a prospective analysis. Translational psychiatry, 9(1), 1-10.

Merrill, S. M., Gladish, N., & Kobor, M. S. (2019). Social Environment and Epigenetics.
CIFAR is a registered charitable organization supported by the governments of Canada, Alberta and Quebec, as well as foundations, individuals, corporations and Canadian and international partner organizations.