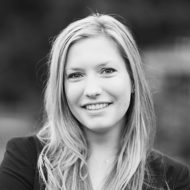 About
Michelle is the HR Generalist at CIFAR.
Prior to joining CIFAR, Michelle was the Senior Talent & Training Advisor with Real Food for Real Kids. Originally hailing from Vancouver, she worked at the University of British Columbia as an HR Associate. Prior to that, she worked at the Jouta Performance Group, an HR consulting firm in Vancouver. Michelle holds a BA in Psychology and French from the University of British Columbia and earned an HR Management Diploma from the British Columbia Institute of Technology.
Contact:
CIFAR is a registered charitable organization supported by the governments of Canada, Alberta and Quebec, as well as foundations, individuals, corporations and Canadian and international partner organizations.