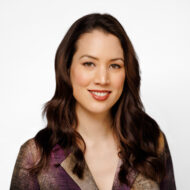 About
Nic Miller is a seasoned fundraising professional with 13+ years of experience securing major and transformational gifts on behalf of complex organizations. Her successes include establishing the JDRF Centre of Excellence at UBC, as well as, securing multi-million dollar research collaborations at the UBC Centre of Brain Health. In her current role as Director of Development at CIFAR, she leads a team of frontline fundraisers to advance CIFAR's mission.
Previously, Nic held leadership and volunteer roles in arts, international development, and healthcare organizations. As a past board member of EFry, Nic is passionate about supporting criminalized and marginalized women. In her role, she supported fundraising efforts and advised on a unique capital campaign. She previously served as a member of the AFP Accreditation Committee.
Nic is a CFRE (Certified Fund Raising Executive), she holds a Bachelor of Commerce in Marketing from the University of British Columbia, and an Associate's Degree in Fundraising Management (Honours) from the British Columbia Institute of Technology.
Contact:
nic.miller@cifar.ca
CIFAR is a registered charitable organization supported by the governments of Canada, Alberta and Quebec, as well as foundations, individuals, corporations and Canadian and international partner organizations.