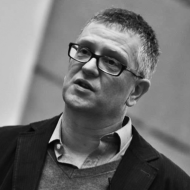 Appointment
Child & Brain Development
About
Paul Frankland is a Senior Scientist in the program in Neurosciences & Mental Health at the Hospital for Sick Children.
He holds a Canada Research Chair in Cognitive Neurobiology, and is appointed as a Full Professor in the Department of Psychology, Department of Physiology and Institute of Medical Science at the University of Toronto.
His research program combines behavior, imaging and molecular approaches to study cognitive function and dysfunction. In particular, he has focused on two questions. First, while memories for events initially depend on the hippocampus, over time they are thought to be reorganized in the cortex for long-term storage. His group has identified mechanisms involved in cortical memory consolidation and how changes in organization affect memory quality. Second, new neurons are generated in the hippocampus throughout life. His group showed that these neurons integrate into hippocampal memory traces where they promote the encoding of new memories. However, they also recently found that increasing neurogenesis induces forgetting of memories already stored in the hippocampus. This finding transformed the field's thinking about the function of hippocampal neurogenesis, suggesting that it regulates a balance between encoding new, and clearing out old, memories.
CIFAR is a registered charitable organization supported by the governments of Canada, Alberta and Quebec, as well as foundations, individuals, corporations and Canadian and international partner organizations.