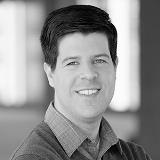 About
Roger Grosse is a Canada CIFAR AI Chair at the Vector Institute and an assistant professor at the Department of Computer Science at the University of Toronto. Grosse is co-creator of Metacademy, a web site which uses a dependency graph of concepts to help you formulate personalized learning plans for machine learning and related topics.
As one of the founding members of the Vector Institute, Grosse's work is yielding advances in understanding of what makes deep neural networks (DNNs) work, and how to fully optimize network architectures and algorithms so that they train faster, generalize better, can reveal the underlying structure of a problem and make more robust decisions. While his work is contributing to the greater realization of the potential of machine learning's positive impact on computer science and real-world challenges, Grosse also investigates the ethics of AI to ensure that AI systems are consistent with human values.
Awards
Sloan Research Fellowship, 2021
Ontario Early Researcher Award, 2018
Connaught New Researcher Award, 2017
NSERC Banting Postdoctoral Fellowship, 2015
Best Student Paper, Conference on Uncertainty in AI, 2012
Relevant Publications
Wang, C., Zhang, G., & Grosse, R. (2020). Picking winning tickets before training by preserving gradient flow.

Anil, C., Lucas, J., & Grosse, R. (2019). Sorting out Lipschitz function approximation. In International Conference on Machine Learning (pp. 291-301). PMLR.

Gomez, A. N., Ren, M., Urtasun, R., & Grosse, R. B. (2017). The reversible residual network: Backpropagation without storing activations. In Proceedings of the 31st International Conference on Neural Information Processing Systems (pp. 2211-2221).

Burda, Y., Grosse, R., & Salakhutdinov, R. (2015). Importance weighted autoencoders.

Lee, H., Grosse, R., Ranganath, R., & Ng, A. Y. (2009). Convolutional deep belief networks for scalable unsupervised learning of hierarchical representations. In Proceedings of the 26th annual international conference on machine learning (pp. 609-616).
CIFAR is a registered charitable organization supported by the governments of Canada, Alberta and Quebec, as well as foundations, individuals, corporations and Canadian and international partner organizations.