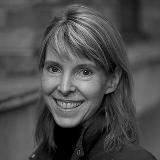 About
Sheila McIlraith is a Canada CIFAR AI Chair at the Vector Institute, a professor in the department of computer science at the University of Toronto, and a research lead at the Schwartz Reisman Institute for Technology and Society.
McIlraith's research is in the area of sequential decision making with a focus on human-compatible AI. She also has a particular interest in the ethics of AI and the impact of AI on society. Her work on semantic web services has had a notable impact.
Awards
Best Paper Award, 4th Knowledge Representation and Reasoning Meets Machine Learning Workshop, NeurIPS, 2020
Best Demo Award, International Conference on Automated Planning and Scheduling, 2018
SWSA Ten Year Award, 2011
Fellow, Association for the Advancement of Artificial Intelligence, 2011
Distinguished Paper Award, In Proceedings of the 22nd Conference on Automated Software Engineering, 2007
Relevant Publications
Martin, D., Burstein, M., Hobbs, J., Lassila, O., McDermott, D., McIlraith, S., … & Sycara, K. (2004). OWL-S: Semantic markup for web services. W3C member submission, 22(4).

Martin, D., Paolucci, M., McIlraith, S., Burstein, M., McDermott, D., McGuinness, D., … & Sycara, K. (2004). Bringing semantics to web services: The OWL-S approach. In International Workshop on Semantic Web Services and Web Process Composition (pp. 26-42). Springer, Berlin, Heidelberg.

Narayanan, S., & McIlraith, S. A. (2002). Simulation, verification and automated composition of web services. In Proceedings of the 11th international conference on World Wide Web (pp. 77-88).

McIlraith, S., & Son, T. C. (2002). Adapting golog for composition of semantic web services. Kr, 2(200), 2.

McIlraith, S. A., Son, T. C., & Zeng, H. (2001). Semantic web services. IEEE intelligent systems, 16(2), 46-53.
CIFAR is a registered charitable organization supported by the governments of Canada, Alberta and Quebec, as well as foundations, individuals, corporations and Canadian and international partner organizations.