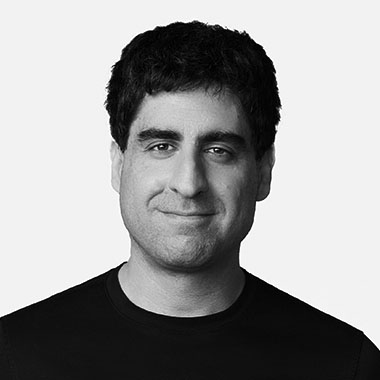 About
Siamak Ravanbaksh is a Canada CIFAR AI Chair at Mila and an assistant professor at McGill University's School of Computer Science.
Ravanbakhsh's research area is machine learning. His broad interests lie in the problem of representation learning and inference in structured, complex, and combinatorial domains. His current research focuses on the role of invariance and symmetry in deep representation learning.
Relevant Publications
He, S., Li, Y., Feng, Y., Ho, S., Ravanbakhsh, S., Chen, W., & Póczos, B. (2019). Learning to predict the cosmological structure formation. Proceedings of the National Academy of Sciences, 116 (28), 13825-13832.

Lanusse, F., Ma, Q., Li, N., Collett, T. E., Li, C. L., Ravanbakhsh, S., … & Póczos, B. (2018). CMU DeepLens: deep learning for automatic image-based galaxy–galaxy strong lens finding. Monthly Notices of the Royal Astronomical Society, 473 (3), 3895-3906.

Zaheer, M., Kottur, S., Ravanbakhsh, S., Poczos, B., Salakhutdinov, R., & Smola, A. (2017). Deep sets.

Ravanbakhsh, S., Schneider, J., & Poczos, B. (2016). Deep learning with sets and point clouds.

Ravanbakhsh, S., Liu, P., Bjordahl, T. C., Mandal, R., Grant, J. R., Wilson, M., … & Wishart, D. S. (2015). Accurate, fully-automated NMR spectral profiling for metabolomics. PloS one, 10 (5), e0124219.
CIFAR is a registered charitable organization supported by the governments of Canada, Alberta and Quebec, as well as foundations, individuals, corporations and Canadian and international partner organizations.