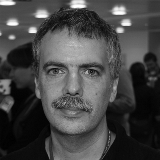 Appointment
Boundaries Membership & Belonging
About
Will Kymlicka is a political theorist deeply engaged with real-world problems.
His research interests focus on issues of democracy and diversity, and in particular on emerging models of citizenship and social justice in multicultural societies.
Awards
Honorary Doctorate, KU Leuven, 2014
Honorary Doctorate, University of Copenhagen, 2013
Queen Elizabeth II Diamond Jubilee Medal, 2012
Premier's Discovery Award for the Social Sciences, 2009
President, American Society for Political and Legal Philosophy, 2004–06
Relevant Publications
Banting, K., & Kymlicka, W. (Eds.). (2017). The strains of commitment: The political sources of solidarity in diverse societies. Oxford University Press.

Kymlicka, W. (2015). Solidarity in diverse societies: Beyond neoliberal multiculturalism and welfare chauvinism. Comparative Migration Studies, 3(1), 17.

Kymlicka, W. (2013). Neoliberal Multiculturalism? In P.A. Hall & M. Lamont (Eds.), Social Resilience in the Neo-Liberal Era, (99–125). Cambridge: Cambridge University Press.

Kymlicka, W. (2012). Multiculturalism: Success, failure, and the future.

Donaldson, S., & Kymlicka, W. (2011). Zoopolis: A Political Theory of Animal Rights. Oxford: Oxford University Press.
CIFAR is a registered charitable organization supported by the governments of Canada, Alberta and Quebec, as well as foundations, individuals, corporations and Canadian and international partner organizations.