Bold questions and brilliant minds converge at CIFAR's Virtual Talks.
Free, and open to the public, join us as we bring high-impact research from CIFAR's fellows, chairs, scholars and advisors to the forefront.
The culprit for the dinosaurs' demise 65 million years ago may not have been a catastrophic meteor, but something much, much smaller: fungi.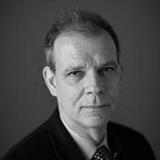 Arturo Casadevall is a molecular biologist, immunologist, and infectious diseases physician who has been working on the problem of microbial pathogenesis for over two decades. His laboratory has broad interests in the area of infectious diseases and has also studied Bacillus anthracis and Mycobacterium tuberculosis.
Rebecca Shapiro develops and applies cutting-edge CRISPR-based technologies to study fungal disease. Focusing on Candida albicans, the most common cause of fungal infections, and Candida auris, an emerging fungal pathogen and critical public health threat, her lab is developing, optimizing, and applying CRISPR systems to create fungal genetic mutants on a large scale, and study these mutants to explore the genetic mechanisms by which Candida species tolerate antifungal drugs and cause life-threatening disease.