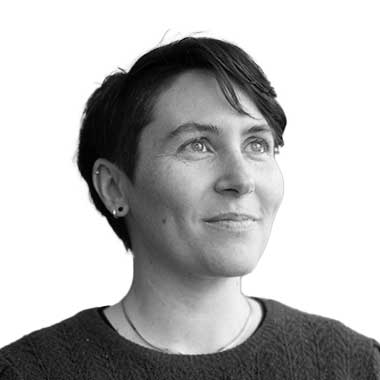 Appointment
Canada CIFAR AI Chair
National Program Committee member
About
Audrey Durand is a Canada CIFAR AI Chair at Mila and an assistant professor in the department of computer science and software engineering and the department of electrical and computer engineering at Université Laval. 
Durand specializes in algorithms that learn through interaction with their environment using reinforcement learning and is particularly interested in leveraging these approaches in health-related applications.
Awards
NSERC Postgraduate Scholarship, 2012
Relevant Publications
Hogue, S. C., Chen, F., Brassard, G., Lebel, D., Bussières, J. F., Durand, A., & Thibault, M. (2021). Pharmacists' perceptions of a machine learning model for the identification of atypical medication orders. Journal of the American Medical Informatics Association.

Sirois, C., Khoury, R., Durand, A., Deziel, P. L., Bukhtiyarova, O., Chiu, Y., … & Simard, M. (2021). Exploring polypharmacy with artificial intelligence: data analysis protocol. BMC Medical Informatics and Decision Making, 21(1), 1-8.

Williams, J. J., Nogas, J., Deliu, N., Shaikh, H., Villar, S. S., Durand, A., & Rafferty, A. (2021). Challenges in Statistical Analysis of Data Collected by a Bandit Algorithm: An Empirical Exploration in Applications to Adaptively Randomized Experiments.

Hogue, S. C., Chen, F., Brassard, G., Lebel, D., Bussières, J. F., Durand, A., & Thibault, M. (2020). Comparison of pharmacist evaluation of medication orders with predictions of a machine learning model.

Lavoie-Cardinal, F., Bilodeau, A., Delmas, C., Parent, M., De Koninck, P., & Durand, A. (2020). MICRA-Net: MICRoscopy Analysis Neural Network to solve detection, classification, and segmentation from a single simple auxiliary task.
CIFAR is a registered charitable organization supported by the governments of Canada, Alberta and Quebec, as well as foundations, individuals, corporations and Canadian and international partner organizations.