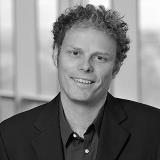 About
Christopher Pal is a Canada CIFAR AI Chair and a full professor at the Department of Computer Engineering and Software Engineering at Polytechnique Montréal.
Pal's research interests include computer vision and pattern recognition, computational photography, natural language processing, statistical machine learning and applications to human computer interaction.
Relevant Publications
Pilault, J., Elhattami, A., & Pal, C. (2020). Conditionally adaptive multi-task learning: Improving transfer learning in nlp using fewer parameters & less data.

Bouteiller, Y., Ramstedt, S., Beltrame, G., Pal, C., & Binas, J. (2020, September). Reinforcement Learning with Random Delays. In International Conference on Learning Representations.

Scholak, T., Li, R., Bahdanau, D., de Vries, H., & Pal, C. (2020). DuoRAT: Towards Simpler Text-to-SQL Models.

Gontier, N., Sinha, K., Reddy, S., & Pal, C. (2020). Measuring systematic generalization in neural proof generation with transformers.

Subramanian, S., Li, R., Pilault, J., & Pal, C. (2019). On extractive and abstractive neural document summarization with transformer language models.
CIFAR is a registered charitable organization supported by the governments of Canada, Alberta and Quebec, as well as foundations, individuals, corporations and Canadian and international partner organizations.