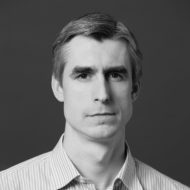 About
Eilif Muller is a Canada CIFAR AI Chair at Mila and IVADO, an assistant research professor in the department of neurosciences at the Université de Montréal, and a principle investigator of the Architectures of Biological Learning Lab (ABL-Lab) at the CHU Sainte-Justine Research Center. 
Muller's research tackles a fundamental mystery at the intersection of neuroscience and artificial intelligence: how sensory perception is learned in the neocortex. Integrating the latest empirical advances in our understanding of the synaptic, dendritic, and circuit physiology of the neocortex, the ABL-Lab leverages a synergy of biophysical simulations of neocortical circuits and functional deep convolutional networks to explore a radically new dendritic perspective on the processes of neocortical learning. 
He seeks to understand how the neocortex can learn continually from only a few labeled examples and robustly generalize to others, and provide new inspiration to solve these open challenges in the field of deep learning.
Relevant Publications
Chindemi, G., Abdellah, M., Amsalem, O., Benavides-Piccione, R., Delattre, V., Doron, M., … & Müller, E. B. (2020). A calcium-based plasticity model predicts long-term potentiation and depression in the neocortex.

Nolte, M., Reimann, M. W., King, J. G., Markram, H., & Muller, E. B. (2019). Cortical reliability amid noise and chaos. Nature communications, 10(1), 1-15.

Reimann, M. W., Gevaert, M., Shi, Y., Lu, H., Markram, H., & Muller, E. (2019). A null model of the mouse whole-neocortex micro-connectome. Nature communications, 10(1), 1-16.

Markram, H., Muller, E., Ramaswamy, S., Reimann, M. W., Abdellah, M., Sanchez, C. A., … & Schürmann, F. (2015). Reconstruction and simulation of neocortical microcircuitry. Cell, 163(2), 456-492.
CIFAR is a registered charitable organization supported by the governments of Canada, Alberta and Quebec, as well as foundations, individuals, corporations and Canadian and international partner organizations.