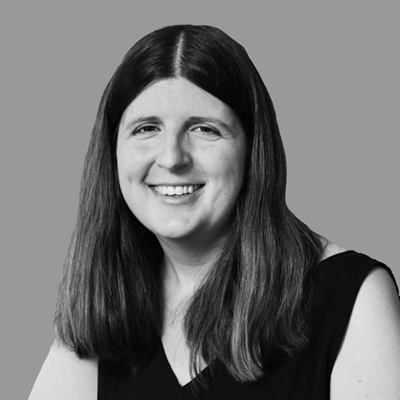 Appointment
CIFAR Azrieli Global Scholars 2022-2024
Learning in Machines & Brains
About
Emma Pierson uses AI to try to create a more equitable world. AI gives us a superhuman ability to gaze into complex new datasets; we can use this ability to increase social equity by carefully choosing where we look and prioritizing the people we've previously ignored.
To this end, Pierson has used AI to model the spread of COVID-19 in underserved populations and develop more equitable reopening policies; find hidden causes of pain which disproportionately affect Black patients, but are missed by doctors; and detect racial discrimination in policing.
Awards
MIT Technology Review 35 Innovators Under 35, 2021
Forbes 30 Under 30 in Science, 2019
EECS Rising Star, 2018
Rhodes Scholar, 2014
Relevant Publications
Pierson, E., Cutler, D. M., Leskovec, J., Mullainathan, S., & Obermeyer, Z. (2021). An algorithmic approach to reducing unexplained pain disparities in underserved populations. Nature Medicine, 27(1), 136-140.
Chang, S., Pierson, E., Koh, P. W., Gerardin, J., Redbird, B., Grusky, D., & Leskovec, J. (2021). Mobility network models of COVID-19 explain inequities and inform reopening. Nature, 589(7840), 82-87.
Pierson, E., Simoiu, C., Overgoor, J., Corbett-Davies, S., Jenson, D., Shoemaker, A., ... & Goel, S. (2020). A large-scale analysis of racial disparities in police stops across the United States. Nature Human Behaviour, 4(7), 736-745.
CIFAR is a registered charitable organization supported by the governments of Canada, Alberta and Quebec, as well as foundations, individuals, corporations and Canadian and international partner organizations.