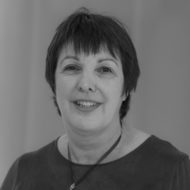 Appointment
International Scientific Advisory Committee member
CIFAR Pan-Canadian Artificial Intelligence Strategy Leadership
About
Isabelle Herlin holds a PhD in computer science and the Habilitation to Supervise Research (HDR) in mathematics from University Paris 6. She began her career as a research professor at University Paris 6 before being recruited as a research fellow at Inria. Research Director since 1996, she created and led two Inria research teams, in image processing and data assimilation. From 2017 to 2019, she was director of the research centre Inria Lille – Nord Europe. From mid-2019 to mid-2020, she was representative of Inria at the European Commission.
Since 2020, Herlin has been coordinator of the French AI Research Program and director of the Paris centre of expertise of the Global Partnership in Artificial Intelligence (GPAI) which supports two working groups on the Future of Work and Innovation and Commercialization. Isabelle Herlin also created a joint Lab, LaborAI, with the French ministry in charge of labor, focused on the impact of AI on workers. The aim is to empower workers and organizations in the current and future use of artificial intelligence at the workplace.
CIFAR is a registered charitable organization supported by the governments of Canada, Alberta and Quebec, as well as foundations, individuals, corporations and Canadian and international partner organizations.