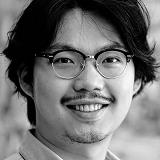 Appointment
Canada CIFAR AI Chair (on leave)
About
Jimmy Ba is a Canada CIFAR AI Chair at the Vector Institute and an assistant professor at the Department of Computer Science at the University of Toronto.
Ba's long-term research goal is to address a computational question on building general problem-solving machines with human-like efficiency and adaptability. In particular, his research interests focus on the development of efficient learning algorithms for deep neural networks.
Awards
Facebook Graduate Student Fellowship, 2016-2018
Massey College Junior Fellowship, 2013-2017
Rogers Scholarship, Department of Electrical and Computer Engineering, University of Toronto, 2011-present
Electrical and Computer Engineering Outstanding Student Award, University of Toronto, 2009-2011
University of Toronto Excellent Award in the Natural Science and Engineering, 2009-2010
Relevant Publications
Ba, J. L., Kiros, J. R., & Hinton, G. E. (2016). Layer normalization.

Xu, K., Ba, J., Kiros, R., Cho, K., Courville, A., Salakhudinov, R., … & Bengio, Y. (2015). Show, attend and tell: Neural image caption generation with visual attention. In International conference on machine learning (pp. 2048-2057). PMLR.

Kingma, D. P., & Ba, J. (2015). Adam: A method for stochastic optimization.

Ba, L. J., & Caruana, R. (2014). Do deep nets really need to be deep?

Ba, J., Mnih, V., & Kavukcuoglu, K. (2014). Multiple object recognition with visual attention.
CIFAR is a registered charitable organization supported by the governments of Canada, Alberta and Quebec, as well as foundations, individuals, corporations and Canadian and international partner organizations.