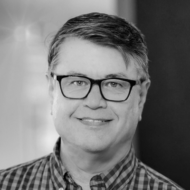 About
J. Ross Mitchell's research is focused on healthcare applications of AI and machine learning. He is the Alberta Health Services (AHS) Chair in AI in Health, a Professor in the Department of Medicine, and an Adjunct Professor in the Department of Computer Science at the University of Alberta. He is also a Fellow with the Alberta Machine Intelligence Institute and the Senior Program Director of AI Adoption with AHS. Mitchell was the inaugural AI Officer at the H. Lee Moffitt Cancer Center in Tampa, Florida from 2019 to 2021. There, he led efforts to develop AI tools to improve the efficiency and quality of cancer care. He was also a Professor of Radiology at Mayo Clinic in Arizona from 2011 to 2019 and Professor of Biomedical Engineering, Radiology, and Clinical Neurosciences at the University of Calgary from 2000 to 2011.
Awards
Top Achievement Award, H. Lee Moffitt Cancer Center, Tampa FL (2021)
Outstanding Researcher Designation, US Citizenship and Immigration Service (2015)
Alumni Crowning Achievement Award, University of Regina (2011)
Dr. Donald Paty Career Development Award, Multiple Sclerosis Society of Canada (2006)
Collip Medal, Western University, London Ontario (1996)
Relevant Publications
Pati, S., Baid, U., Edwards, B., Sheller, M., Wang, S.-H., Anthony Reina, G., Foley, P., Gruzdev, A., Karkada, D., Davatzikos, C., Sako, C., Ghodasara, S., Bilello, M., Mohan, S., Vollmuth, P., Brugnara, G., Preetha, C. J., Sahm, F., Maier-Hein, K., … Bakas, S. (2022). Federated Learning Enables Big Data for Rare Cancer Boundary Detection. Nature Communications, 13(1), 7346. https://doi.org/10.1038/s41467-022-33407-5
Jim, H. S. L., Hoogland, A. I., & Brownstein, N. C. (2020). Innovations in research and clinical care using patient‐generated health data. CA: A Cancer Journal for Clinicians. https://acsjournals.onlinelibrary.wiley.com/doi/abs/10.3322/caac.21608
Tang, A., Tam, R., Cadrin-Chênevert, A., Guest, W., Chong, J., Barfett, J., Chepelev, L., Cairns, R., Mitchell, J. R., Cicero, M. D., Poudrette, M. G., Jaremko, J. L., Reinhold, C., Gallix, B., Gray, B., Geis, R., & Canadian Association of Radiologists (CAR) Artificial Intelligence Working Group. (2018). Canadian Association of Radiologists White Paper on Artificial Intelligence in Radiology. Canadian Association of Radiologists Journal = Journal l'Association Canadienne Des Radiologistes, 69(2), 120–135. https://doi.org/10.1016/j.carj.2018.02.002
Hu, L. S., Ning, S., Eschbacher, J. M., Baxter, L. C., Gaw, N., Ranjbar, S., Plasencia, J., Dueck, A. C., Peng, S., Smith, K. A., Nakaji, P., Karis, J. P., Quarles, C. C., Wu, T., Loftus, J. C., Jenkins, R. B., Sicotte, H., Kollmeyer, T. M., O'Neill, B. P., … Mitchell, J. R. (2017). Radiogenomics to characterize regional genetic heterogeneity in glioblastoma. Neuro-Oncology, 19(1), 128–137. https://doi.org/10.1093/neuonc/now135
Drabycz, S., Roldán, G., de Robles, P., Adler, D., McIntyre, J. B., Magliocco, A. M., Cairncross, J. G., & Mitchell, J. R. (2010). An analysis of image texture, tumor location, and MGMT promoter methylation in glioblastoma using magnetic resonance imaging. NeuroImage, 49(2), 1398–1405. https://doi.org/10.1016/j.neuroimage.2009.09.049
CIFAR is a registered charitable organization supported by the governments of Canada and Quebec, as well as foundations, individuals, corporations and Canadian and international partner organizations.