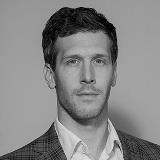 About
Liam Paull is a Canada CIFAR AI Chair at Mila and an assistant professor at the Department of Computer Science and Operations Research (DIRO) at the Université de Montréal.
Paull's research focuses on autonomous driving, resource constrained inference and planning, cooperative localization, probabilistic path planning, coverage path planning, multi-robot systems, marine robotics, and simultaneous localization and mapping.
Awards
Best Paper Award, IEEE Robotics and Automation Letters, 2020
Relevant Publications
Paull, L., Tani, J., Ahn, H., Alonso-Mora, J., Carlone, L., Cap, M., … & Censi, A. (2017). Duckietown: an open, inexpensive and flexible platform for autonomy education and research. In 2017 IEEE International Conference on Robotics and Automation (ICRA) (pp. 1497-1504). IEEE.

Paull, L., Saeedi, S., Seto, M., & Li, H. (2014). AUV navigation and localization: A review. IEEE Journal of oceanic engineering, 39(1), 131-149.

Paull, L., Saeedi, S., Seto, M., & Li, H. (2013). Sensor-driven online coverage planning for autonomous underwater vehicles. IEEE/ASME Transactions on Mechatronics, 18(6), 1827-1838.

Paull, L., Li, H., & Chang, L. (2010). A novel domestic electric water heater model for a multi-objective demand side management program. Electric Power Systems Research, 80(12), 1446-1451.

Sepulveda, A., Paull, L., Morsi, W. G., Li, H., Diduch, C. P., & Chang, L. (2010). A novel demand side management program using water heaters and particle swarm optimization. In 2010 IEEE Electrical Power & Energy Conference (pp. 1-5). IEEE.
CIFAR is a registered charitable organization supported by the governments of Canada, Alberta and Quebec, as well as foundations, individuals, corporations and Canadian and international partner organizations.