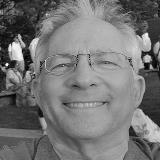 About
Shai Ben-David is a Canada CIFAR AI Chair at the Vector Institute and a professor at the Cheriton School of Computer Science at the University of Waterloo.
Ben-David's research interests span a range of topics in computer science theory including logic, theory of distributed computation and complexity theory. In recent years his focus turned to machine learning theory. Among his notable contributions in that field are pioneering steps in the analysis of domain adaptation, learnability of real valued functions, and change detection in streaming data.
Awards
Best Paper Award, NeurIPS, 2018
Best Student Paper Award, COLT, 2011
Best Student Paper Award, COLT, 2006
Best Student Paper Award, ICASSP, 2005
Relevant Publications
Donini, M., Oneto, L., Ben-David, S., Shawe-Taylor, J., & Pontil, M. (2018). Empirical risk minimization under fairness constraints.

Shalev-Shwartz, S., & Ben-David, S. (2014). Understanding machine learning: From theory to algorithms. Cambridge university press.

Ben-David, S., Blitzer, J., Crammer, K., Kulesza, A., Pereira, F., & Vaughan, J. W. (2010). A theory of learning from different domains. Machine learning, 79(1), 151-175.

Ben-David, S., Blitzer, J., Crammer, K., & Pereira, F. (2007). Analysis of representations for domain adaptation. Advances in neural information processing systems, 19, 137.

Kifer, D., Ben-David, S., & Gehrke, J. (2004). Detecting change in data streams. In VLDB (Vol. 4, pp. 180-191).
CIFAR is a registered charitable organization supported by the governments of Canada, Alberta and Quebec, as well as foundations, individuals, corporations and Canadian and international partner organizations.