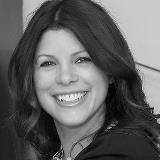 About
Tal Arbel is a Canada CIFAR AI Chair at Mila and a professor at the Department of Electrical and Computer Engineering at McGill University. She is a research director of the Probabilistic Vision Group, and Electrical & Computer Engineering "Medical Imaging Lab" at McGill University.
Arbel's research goals include developing new probabilistic machine learning frameworks in computer vision and in medical imaging, particularly in the context of neurology and neurosurgery. Her work focuses on the development of probabilistic graphical models for pathology detection (ie., lesions and, tumours), and segmentation in large, multi-center patient image dataset, as well as on modeling and conveying uncertainties in deep learning models. 
Arbel's research focuses on automatically identifying imaging biomarkers that predict disease progression in patients with Multiple Sclerosis as well as identifying potential responders to treatment.
Relevant Publications
Nair, T., Precup, D., Arnold, D. L., & Arbel, T. (2020). Exploring uncertainty measures in deep networks for multiple sclerosis lesion detection and segmentation. Medical image analysis, 59, 101557.

Bakas, S., Reyes, M., Jakab, A., Bauer, S., Rempfler, M., Crimi, A., … & Eaton-Rosen, Z. (2018). Identifying the best machine learning algorithms for brain tumor segmentation, progression assessment, and overall survival prediction in the BRATS challenge.

Carass, A., Roy, S., Jog, A., Cuzzocreo, J. L., Magrath, E., Gherman, A., … & Pham, D. L. (2017). Longitudinal multiple sclerosis lesion segmentation: resource and challenge. NeuroImage, 148, 77-102.

Menze, B. H., Jakab, A., Bauer, S., Kalpathy-Cramer, J., Farahani, K., Kirby, J., … & Van Leemput, K. (2014). The multimodal brain tumor image segmentation benchmark (BRATS). IEEE transactions on medical imaging, 34(10), 1993-2024.

Murphy, K., Van Ginneken, B., Reinhardt, J. M., Kabus, S., Ding, K., Deng, X., … & Pluim, J. P. (2011). Evaluation of registration methods on thoracic CT: the EMPIRE10 challenge. IEEE transactions on medical imaging, 30(11), 1901-1920.
CIFAR is a registered charitable organization supported by the governments of Canada, Alberta and Quebec, as well as foundations, individuals, corporations and Canadian and international partner organizations.